Most Americans unaware of gout risk factors


Send a link to a friend
[June 10, 2011] (ARA) - Most Americans need to know more about the risk factors for gout, according to the findings of a new consumer survey. Gout, sometimes called gouty arthritis, is chronic and painful. If left untreated, it can become disabling. It now affects an estimated 8.3 million Americans.

While 59 percent of Americans know that gout is a life-long disease, most adults don't know what can put them - or their family members - at risk, according to a national survey conducted by the Gout & Uric Acid Education Society (GUAES). Gout is part of the arthritis family and in fact is the most common form of inflammatory arthritis.

The telltale sign of a gout attack is usually sudden and often debilitating pain, most frequently felt in the large joint of the big toe. A flare up can hurt so much that it may require a trip to the emergency room for relief. The culprit is a build-up of uric acid crystals in the joints caused by too much uric acid in the body. Everyone has uric acid in their body. It's naturally present in small amounts, but when someone has an abnormally high level, it can trigger a gout attack.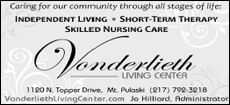 Americans don't have a good picture of other health conditions that can increase their risk, according to the survey. Here's how Americans fared when their knowledge of risk factors for gout was put to the test:

* Only 1 in 10 Americans correctly cited cardiovascular disease as a risk factor for gout.
* Just 1 in 3 Americans correctly reported that obesity is a risk factor.
* One in 5 Americans knows that diabetes and kidney disease are also risk factors.
* A mere 1 in 5 Americans made the connection that family history can put you at risk.

"It's important to know if you may be at risk," says Dr. Brian Mandell, chairman of medicine and a senior staff in Rheumatology and Immunologic Diseases in the Center for Vasculitis Care and Research at the Cleveland Clinic, and GUAES board member. "The survey findings concern me because gout is associated with all of these other serious health conditions that are also on the rise. Knowledge is power, and like many other diseases, early diagnosis and treatment is key."

Other risk factors for gout

With certain exceptions, gout develops in people age 45 or older. It affects men more than women. Once a woman is post menopausal, though, her risk is nearly the same as it is for men of her age.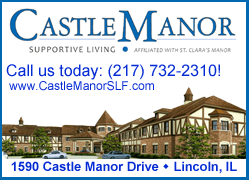 Here are some of the other risk factors to be aware of:

* Untreated high blood pressure
* High cholesterol
* Obesity - someone obese is four times more likely to develop gout
* Crash diets which can increase the amount of uric acid in the body
* A high-fructose diet, including sweetened soft drinks
* Excessive consumption of alcohol, especially beer
* Joint injury
* Kidney disease, which can come from high blood pressure or diabetes
* Use of certain medicines, especially diuretics or water pills
* Some anti-rejection medications used in transplant patients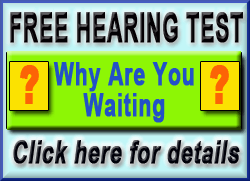 While there's no cure for gout, a combination of medication and lifestyle modifications may help those diagnosed manage the disease, helping them to maintain their active lifestyle.

For more information about risk factors for gout, talk to your doctor and visit www.GoutEducation.org. The website was developed by GUAES, a nonprofit group of health care professionals who educate the public and the health care community about gout and the related health care consequences of hyperuricemia. It offers free educational resources for patients and family members who may be at risk.