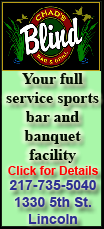 A season that began with Miami celebrating the signings of James, Dwyane Wade and Chris Bosh -- along with the promise of championships -- ended on the very same floor, with the Dallas Mavericks hoisting the title trophy for the first time in their franchise history after beating the Heat 105-95 on Sunday night. The Mavericks won four of the series' last five games, a turnabout that could not have been sweeter.
"I really still can't believe it," said Nowitzki, who had 21 points and took home finals MVP honors.
He and Jason Terry, who led the Mavs with 27 points, were the two remaining players from the Dallas team that lost to Miami in the 2006 finals.
"Tonight," Terry said, "we got vindication."
James did not. Not even close, and a year unlike any other ended they way they all have so far -- with him still waiting for an NBA title.
He scored 21 points for Miami, shook a few hands afterward, and departed before most of the Mavs tugged on their championship hats and T-shirts. Bosh had 19, Mario Chalmers 18 and Wade 17 for the Heat.
"We worked so hard and so long for it," Nowitzki said. "The team has had an unbelievable ride."
So did the Heat. Unlike Dallas, theirs wasn't a joyride.
"It goes without saying," Heat coach Erik Spoelstra said. "You're never really prepared for a moment like this. ... Neither team deserved this championship more than the other, but Dallas earned it."
Make no mistake: Miami lost the finals, but the blame will be directed at James. Even he knew that after the way he left Cleveland with "The Decision" and all the animus that generated not just in Ohio but around the entire league, the only way he could silence some critics was with a title.
"It doesn't weigh on me," James said. "At all."
Still, he got even more criticism -- and a thinly veiled jab from his former owner with the Cavaliers, Dan Gilbert, who reveled in the moment on Twitter.
"Mavs NEVER stopped & now entire franchise gets rings," Gilbert wrote. "Old Lesson for all: There are NO SHORTCUTS. NONE."
And the winning owner, Mark Cuban, took what may be perceived as a jab as well: "I could care less about the Heat," he said.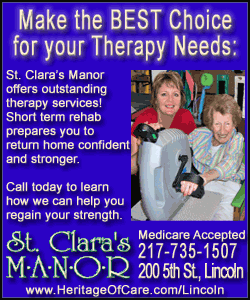 Mavs coach Rick Carlisle joined an elite group, those with NBA titles as both a player and a head coach. Others on that list include the presumably retired-for-good Phil Jackson, one of Carlisle's mentors in K.C. Jones, and Heat President Pat Riley -- who led Miami past Dallas in 2006, and the mastermind of what Miami did last summer by getting James, Wade and Bosh on the same team with an eye on becoming a dynasty.
It might still happen, of course.
But even after 72 wins this season, including playoffs, the Heat lost the last game. And that means this year was a disappointment -- except to just about everyone else in the NBA, or so it would seem.
"This is a true team," Carlisle said. "This is an old bunch. We don't run fast or jump high. These guys had each other's backs. We played the right way. We trusted the pass. This is a phenomenal thing for the city of Dallas."
Hating the Heat became the NBA's craze this season, and the team knew it had no shortage of critics, everyone from Cleveland (where "Cavs for Mavs" shirts were popular during these finals) to Chicago (the city James and Wade both flirted with last summer) and just about every place in between lining up to take shots at Miami.
"We could feel it," Carlisle said, noting he was repeatedly told during the finals that "billions" of people wanted to see Dallas topple Miami.
Given their newfound popularity, meet the new America's Team.
Sorry, Cowboys -- your long-held moniker might have to be ceded to your city's NBA club. When it was over, Cuban ran onto the court to hug Carlisle, then punched the air and whooped.
"I'm so happy for him. I'm so happy for Dirk," Carlisle said.
Carlisle said Riley came down to congratulate the Mavericks after the game, showing "unbelievable class." Nowitzki and Wade exchanged texts at night's end, after Wade couldn't find him during the on-court celebration to shake his hand.
"Their time will come," Carlisle said. "But now, it's our time."
When the Mavericks took a 2-0 lead in Dallas during the '06 finals, plans for their victory parade were announced. The Mavs didn't win another game in that series.
Now, that parade will finally happen, with city officials in Dallas saying early Monday that it could be several days away. And when it's over, then the league's uncertainty will truly begin. Labor strife likely awaits, and although more talks geared toward movement on a new deal are scheduled for this week, both owners and players are bracing for a lockout to begin once the current collective bargaining agreement expires June 30.
Late Sunday night, the CBA was the last thing on the mind of the new champions of the NBA, whom Carlisle called "the most special team I've ever been around."
Jason Kidd, at 38 years old, got his first championship. Nowitzki got his at 32, Terry at 33. They were featured on the video screen in their building in Dallas during this series on what seemed like a constant loop, each posing with the NBA trophy and looking longingly at it, standing mere inches from it, as if to say "so close, yet so far away."
No more.
It's theirs. And for the second time, James went to the finals, only to see the other team celebrate. San Antonio won in Cleveland in 2007, and four years later, he saw the Mavs party on his new floor.
"It was a failure in '07 when we lost to the Spurs when I was in Cleveland," James said. "It's a failure now."
Nowitzki sealed it with 2:27 left, hitting a jumper near the Miami bench to put Dallas up 99-89, and some fans actually began leaving. Nowitzki walked to the Mavs' side slowly, right fist clenched and aloft.
He knew it. Everyone did.
"We feel it," Wade said. "We'll feel it even more tomorrow."
Spoelstra implored his team to foul in the final minute, and even then, they couldn't catch the Mavericks.