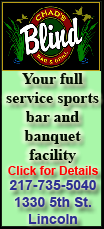 He brought his talents to South Beach to win titles, so he'd have All-Star help around him and he wouldn't have to carry the team.
Problem was, the Heat couldn't carry LeBron.
His first finals with the Heat ended Sunday night with the Dallas Mavericks' 105-95 victory in Game 6. James started strong and faltered at the finish, just the way the Heat did in this series.
James agreed the loss felt like a "personal failure" but also said "it hurts of course, but I'm not going to hang my head low."
And he said he wouldn't let it bother him that so many were so happy to see him fail.
"Absolutely not, because at the end of the day, all the people that were rooting on me to fail, at the end of the day, they have to wake up tomorrow and have the same life that they had before they woke up today," James said. "They have the same personal problems they had today. I'm going to continue to live the way I want to live and continue to do the things that I want to do with me and my family and be happy with that.
"They can get a few days or a few months or whatever the case may be on being happy about not only myself, but the Miami Heat not accomplishing their goal. But they have to get back to the real world at some point."
Miami simply couldn't overcome James' poor fourth quarters in most of the series. He had only 11 points in the final periods of the first five games, a major reason the Mavericks kept finding ways to rally late in games they trailed much of the way.
He had seven in the final quarter of this one to finish with 21, but he had gone too long without impacting the game after scoring nine of Miami's first 14 points.
"Sometimes you got it, sometimes you don't, and that was this case in this series," said James, calling Dallas an underrated defensive team that kept him out of the paint.
And while they celebrated in Dallas, there was surely a big bash going on in Ohio, James' home state. Fans there were stunned and shunned when he decided to leave the Cleveland Cavaliers, and the hurt turned to rage when he opted to do it in the heavily criticized TV show called "The Decision," which included the much-mocked announcement that he was taking his talents to South Beach.
And make no mistake, it's a load of talent. James just couldn't figure out how to use it in this series.
"Any time you feel like you get to the top of the mountain and you fall off, there's definitely a personal failure," James said.
He claimed confusion over how to be most effective when superstar buddy Dwyane Wade was playing well. He said he wasn't tired from playing too many minutes, that nothing was wrong with his shot.
But something was amiss, because the two-time league MVP, largely considered the most talented player in the NBA, was at best the third-best player in this series behind Dirk Nowitzki and Wade.
The Mavericks showed no fear of James. Jason Terry wondered aloud if James, a first-team All-NBA defender, could guard him for seven games after James shut Terry out in the fourth quarters of Games 1 and 3.
Turns out, James couldn't. Terry finally broke free in the fourth quarter of the pivotal Game 5 and led the Mavs with 27 points in the clincher.