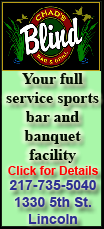 Babe Ruth and Lou Gehrig never did it. Neither did Joe DiMaggio or Mickey Mantle. Same for Bernie Williams and Don Mattingly. There's an All-Star roll call of Yankees who came up short for reasons that include illness, injury, wartime service and, frankly, not being wanted any longer in win-now New York.
No. 2 from Kalamazoo is about to change that.
Sometime in the next week or so, Derek Jeter will hold up his right hand to ask the plate umpire for time, give his bat one more ritualistic twirl and then, perhaps take an iconic inside-out swing and send another liner to right field to become the 28th player -- and first in four years -- to reach the magic number.
Entering the season needing 74 hits for 3,000, this spring was supposed to be more or less a victory lap for the 36-year-old team captain. Instead, it's maybe been the most trying stretch in a charmed career, that after six hitless at-bats, began with a single off Seattle's Tim Belcher on May 30, 1995.
Jeter goes into this week seven away.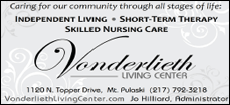 "We've always tried to keep things in a positive perspective -- that doesn't mean we're not realistic," said Charles Jeter, Derek's dad. "One of the things I admire in my son is the fact that he's able to not dwell on things and to say, 'I'm not going to talk about it' and move on."
The kid from Michigan's ability to "move on" certainly has helped him unlike many other Yankees who played for the blustery George Steinbrenner in media-saturated New York.
Hall of Famers Dave Winfield, Rickey Henderson and Wade Boggs all played in pinstripes before they reached 3,000. In fact, only one Yankees player has gotten a hit after getting there -- Paul Waner's last hit, No. 3,152, came during a seven at-bat stint with them in the mid-1940s.
Winfield was one of those players run out of town despite going to eight straight All-Star games in nearly a decade in the Bronx. He is all too familiar with the pitfalls of playing in New York and thinks it's the toughest place to play, which could help explain why no Yankee has reached the milestone.
"I would say it is, just because you have to really focus on playing ball each day more than anywhere else. So if you struggle along the way it could be difficult," said Winfield, an ESPN Baseball Tonight analyst. "They even gave Derek some grief early in the season."
Jeter has managed to stay above the fray for most of his 16-plus consistently stellar seasons -- when Steinbrenner criticized him for partying, the owner and young star turned the spat into a lighthearted TV commercial.
Jeter did face the dark side of the organization this winter. General manager Brian Cashman challenged him to find a better offer during contentious contract negotiations that ended in a new three-year deal with a player's option.
Those surprisingly public talks were only the beginning. After hitting a career-low .270 last year, Jeter fiddled with his swing. As he slumped to a .219 average on April 20, he faced relentless scrutiny.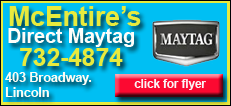 Just when the 11-time All-Star shortstop started looking more confident at the plate after abandoning an attempt at a no-stride swing, Jeter got caught in the middle of Jorge Posada's meltdown. The catcher-turned-designated hitter was dropped to No. 9 in the batting order and once again, Jeter was in the place he tries to avoid nearly as much as losing: the middle of turmoil.
"For a while we weren't even talking about baseball around here, so you can't enjoy anything when you're not talking about baseball," Jeter said.
Still through it all, there was Jeter joking at the cage during batting practice or chatting up a young fan while in the on-deck circle.
"I'm pretty sure he just thinks about going out there and winning a ballgame and everything takes care of itself," said Posada, a longtime friend and teammate. "He keeps everything away, the negativity he puts it behind. He's very good at what he does and he's been doing it for a long time so that helps."
Sure, his .259 average doesn't approach his career .312 mark, but Jeter has reached base in 22 of the 25 games since standing up for Posada. In Oakland, he passed Henderson's franchise record for most steals with his 327th.
Sports talk hosts, columnists and scouts may clamor that two weeks shy of his 37th birthday, Jeter is washed up as a star, but his No. 2 jersey is the No. 1 seller with fans. He's only 1 1/2 seasons removed from a fifth World Series title, winning the Roberto Clemente Award and being chosen as Sports Illustrated's Sportsman of the Year -- first Yankees player to earn that honor, too.
"I think the way he's gone about his business, with consistency and just as a professional, being just stubborn enough to be great. He's been a joy to watch," Hall of Famer Reggie Jackson said. "He's everybody's favorite player."