"It was a whirlwind there. This was the first time," Frazar said. "I don't know if I'm supposed to keep the seersucker jacket. I don't know if I'm supposed to carry the trophy. You don't know who you're supposed to talk to. I felt bad. I didn't thank the sponsors. I didn't thank FedEx. I didn't thank the volunteers. I was not quite sure really what was happening right then.
"The only tournament that I won in Q-school, you walked in, signed your card in the scoring trailer, and they gave you a pat on the back, 'Good job.' You walked out the door. There was nobody there."
And Frazar had been so ready to quit golf he had plans lined up for a new job at the end of the year.
He turns 40 on July 29, misses his family back in Texas, and is playing this year on a major medical exemption after separate surgeries on his hip and shoulder last summer. Memphis is just the fourth cut he's made in 10 events, though he just qualified for the upcoming U.S. Open at Congressional.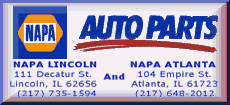 Now Frazar has the biggest paycheck of his career, taking home $1,008,000. He knows he'll be playing at least a couple more years now that he has a slot in the Tournament of Champions in Maui in January and in Augusta next April for his first Masters.
"It just shows you how sometimes when you let your guard down or let your expectations soften, you can free yourself up," Frazar said.
Frazar hadn't had a chance to share the news with his wife and three children when he talked with reporters. He said his wife likely was stuck in the Dallas airport, flying to meet him at Congressional.
"I'm assuming her phone is either blown up, or she's trying to get through the airport with three screaming kids," Frazar said.
Frazar missed a chance to win on the 72nd hole when he made his first bogey of the day. He shot a 3-under 67 to match Karlsson (68) at 13 under. He became the seventh first-time winner on tour this year and the first to win his first title in Memphis since Dicky Pride in 1994.
"I just wanted to make it interesting," Frazar joked. "I felt bad for Robert."
Karlsson led after the second and third rounds, and he has shot below par on his past eight rounds here. Now the Swede has lost in a playoff at the TPC Southwind course for a second straight year, though he said he couldn't have done much more in what he called a great match.
"He played great, and I played good as well," Karlsson said. "It's one of those days where I think most of us had a lot of fun out there. Congratulate him on a great win. He played great in the last round after sort of being injured and stuff like that. He played really well."
Camilo Villegas (64) tied for third with Tim Herron, Ryuji Imada, Charles Howell and Retief Goosen. Lee Westwood, the 2010 champion here, tied for 11th.
"It's pretty cool," Frazar said.
This final round turned into a two-man playoff almost from the opening hole with no one closer than three strokes early, a margin that expanded to six.
Frazar kept catching Karlsson atop the leaderboard, finally getting the lead to himself when Karlsson bogeyed No. 17 after yanking a 3-wood way left off the tee. Frazar promptly gave the stroke back on the 72nd hole when his second shot landed near the green and dribbled into the water.
Karlsson stroked in an 8-foot par putt to set up his second straight playoff in Memphis.