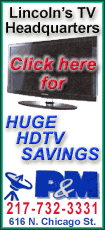 Wraparound winds associated with this system will usher moisture into the region, triggering areas of rain and light showers through the day. Meanwhile, showers and thunderstorms along the Mid-Atlantic coast will wind down during the morning as the frontal boundary affecting the region moves offshore. To the south, a cold front dropping through the Southeast will weaken and become stationary during the day. Expect showers in the region to taper off as the boundary weakens.
In the Plains, a warm front in the central Plains and the mid-Mississippi Valley will spread moisture from the Gulf of Mexico northward across the Midwest. This moisture will interact with waves of energy from the West to produce rain showers, periods of heavy rainfall and thunderstorms in parts of the northern and central Plains and the upper and mid-Mississippi Valley. Some storms in these areas may turn severe and may be capable of producing large hail, damaging hail and perhaps a few tornadoes.
Finally, in the West, a cold front will move through the Pacific Northwest, northern Intermountain West and northern Rockies with strong onshore flow and a cooler air mass. Moisture spreading into these regions will trigger light and scattered showers along and behind the front through the day.
Temperatures in the Lower 48 states Sunday ranged from a morning low of 27 degrees at Bryce Canyon, Utah, to a high of 102 degrees at Carlsbad, N.M.