There is a stereotypical belief that once a child is in poverty, they will remain in poverty into adulthood, but Ahillen knows that does not have to be the case.

The mold can be broken, but it takes a lot of effort on the part of the child who wants to succeed and on the part of the educational institution entrusted with helping that child succeed.

When Ahillen came to District 27 in 2008, she said one aspect that attracted her to the district was that she could see the work that needed to be done here, and she felt she had the ability to help the district move forward.

Ahillen is a "doer" and expects those around her to be doers as well, and she hasn't been disappointed.

However, even if she and her facility have ambitious goals that will help children excel in their education, it does little good if there is no funding to help implement programs.

While no one wants to know or be reminded of the tough economic times we are living in right now, the reality is there are more children living in poverty in Lincoln than there have ever been before.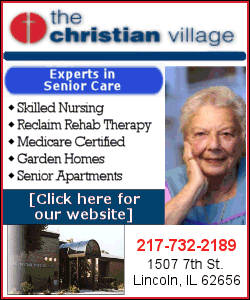 This is evidenced by data gathered in District 27 and used in their Title I grant applications.
Understanding Title I
In 1965 the United States Congress passed the Elementary and Secondary Education Act, which introduced entitlement grants to schools with enrollment consisting of at least 50 percent of the student body living in poverty.
In 1994, the act was incorporated into the "No Child Left Behind" program, and entitlement grants continued to be a main source of revenue for public schools.
One of the most popular and commonly used of these grants is Title I.
To qualify as a Title I school, the first step is to establish that the population meets the poverty-level criteria. The schools do this by taking into account the number of students who are enrolled in the U.S. Department of Agriculture's Free and Reduced Lunch program.
The lunch program is entirely separate from Title I and the two have no effect on each other, but because household income is considered in the lunch program, it makes for a good tool to conduct a population count.
According to Ahillen, three schools in District 27 are currently established as Title I schools. However, all of the schools have the potential to be in the near future as the community continues to suffer through the economic downfall that has plagued the nation over the last few years.
"For next year, all of our schools are 50 percent or more low-income," Ahillen said. "Our junior high varies between 48 and 51 based on populations moving in and out of the community. We don't include Adams, because we don't have ISAT information on the lowest grades."
The Illinois Standards Achievement Test became an integral part of Title I when in 2001 the No Child Left Behind act called for all schools to monitor what is known as adequate yearly progress, or AYP, to determine if students were improving in their performance.
Each state is responsible for setting targets or goals that measure how well students are progressing in their education.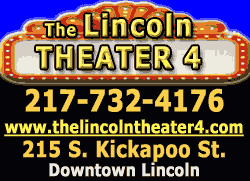 ISAT testing begins in the third-grade level; therefore, Adams School is not included in Title I because there is no means available to monitor AYP in the earliest of education years.
According to the Title I guidelines, schools must have a certain percentage of their student population that meets or exceeds AYP by scoring well in the annual ISAT's. However, it is not a stationary figure. Each year the school needs to be able to show that the AYP figure has improved over the previous year, with higher ISAT scores and a larger number of students scoring well.
Meeting these measures is paramount to the Title I program, and failure to do so comes with consequences.
Ahillen explained that a school may slip one year or even two on meeting these standards, but if it becomes a consistent problem in the school, the Illinois State Board of Education will step in and evaluate the school and its programs, usually after the third consecutive failing year.
At that third year of faltering, schools may have to submit a school improvement plan and can have sanctions placed upon them.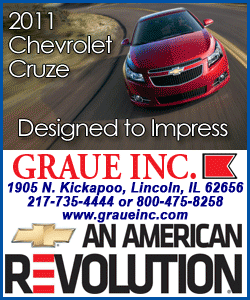 In District 27, Title I funds are used to help pay teacher salaries, fund a portion of their ongoing education and professional development programs, and help to provide teaching and learning materials in the classroom. This funding benefits all students regardless of their economic status.
Ahillen said that right now, especially with the education system taking hits in both the federal and state budgets, this funding is more important than ever in maintaining quality education for local schools.
Title I grants are generally known as continuing grants. Schools do apply for the grant annually, but as existing grantees there is seldom doubt their funding will be renewed.
However, Ahillen says there is a change coming, perhaps as soon as next year. While the particulars haven't been nailed down, the bottom line is that there is going to be greater competition for the federal dollars, even among those that are long-standing awardees.
As more and more schools qualify for the funding, federal dollars are not going to stretch far enough to cover all the needs on a national level.
Ahillen said it is not yet known how this is going to affect the money coming into District 27. The district is able to measure outcomes for their students through the ISAT scores and they are proving AYP.
However, there may be some additional ratings or qualifying factors added to the mix.
"Hopefully they will be looking at a growth pattern in the student, where (he or she) is at the beginning of the school year, and again at the end of the year," Ahillen said. "And we may also be considered based on how well we write the grant application. It is going to come to -- just because you have a poor district doesn't mean you're going to get the money. You're going to have to show that you are worthy of it, by showing students are achieving.
"It is a scary time because (Title I) was a predictable source of money, and that isn't going to be the case in the future," Ahillen concluded.
It is a scary time, as nearly every day someone comes up with another way to cut funding to the public schools, and at the same time demand higher standards and better performance from teachers, administrators and students.
Ahillen knows what the challenges are for District 27, and she's quick to say she also knows she's not alone in facing them.
"I really want to highlight the work our teachers do," she said. "It would be great to say students who have challenges at home, it really don't affect what they do in school, but we know it does.
"The child that is coming to school in a poverty situation or from a chaotic or violent situation, it absolutely makes the playing field very uneven."
She concluded by saying: "I hold a high standard for our teachers, and I continue to raise the bar. They are using every resource possible to meet the needs of those kids, staying after school with them, meeting during free periods, connecting with parents. It is really humbling for me to work with all of them."
Reaching beyond District 27
In addition to being an administrator offering oversight to 90 faculty members and a student population of just over 1,300, Ahillen has also involved herself in several projects beyond the district, all focused on improving the quality of education offered to Logan County students.
As a member of the Logan County Education Cooperation Committee, she has led the efforts to establish a unified curriculum for all the elementary schools whose students will eventually attend Lincoln Community High School.
She along with Lincoln Junior High School Principal Kent Froebe and counselor Keith Backes are actively working with the Healthy Communities Partnership Education Task Force to develop a mentoring program for junior high students.
She has also given of her free time to help promote the passing of a referendum in April that will allow for a 1 percent sales tax, with those revenues to be invested in maintaining school facilities throughout the county.
[By NILA SMITH]
Part 1, posted Tuesday