Tucker is best known for his watercolor images, created over the past decade, which illustrate murky worlds and the figures that live in them. He has created commissioned works for a variety of well-known game companies, and he is prolific in a variety of media: bookmaking, photography, 3-D constructions and furniture design.

Tucker works with a variety of materials and often combines such techniques as collage, watercolor and mixed media. He describes his work as "intuitive and based upon thinking, reading and research."

When asked about significance of this exhibit, adjunct professor Christopher Tice said: "Drew has a whimsical and dark aspect to his works that draws you in. His work is based on research and his own take on the subject matter. He likes to create a new mythology based around the research in an attempt to shed some new insight, either true or fictional, on the subject. The current exhibit is based around the life and mythology of Abraham Lincoln, which makes it extremely relevant to our college."

An accomplished artist, Tucker has a client list including The Riverfront Times, The Rocket, The Duelist, Fonix, Hasbro, Aetherco Games, Black Entertainment, The Southern Illinoisian, Nightlife, White Wolf Game Studios, Core Apparel, TOP Cards, APE Games, Wizards of the Coast, TSR, Five Rings Publishing, Slave Labor Comics, Moonstone Comics and Iron Crown Enterprises

Tucker is an instructor of art at John A. Logan College in Carterville. He received his BFA from Cornish College of the Arts, Seattle, Wash., and his MFA from the School of Visual Arts, New York, N.Y.

More information about Tucker is available on his website: http://www.tnielsen.com/artists/tucker/main.asp.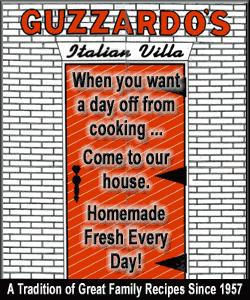 More information on Layman Gallery:
Located within the McKinstry Library, the Layman Gallery hosts four or five exhibits annually. It is free, open to the public and wheelchair-accessible.
Address: 300 Keokuk St, Lincoln, IL 62656-1630
Phone: 217-732-3155
Hours of operation: Monday-Thursday 8:30 a.m.-9 p.m., Friday 8:30 a.m.-5 p.m., Saturday 1-5 p.m., Sunday 3:30-9 p.m.
[Text from file received from Lincoln College]