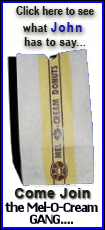 The Senate based its $34.3 billion budget on the state's Commission on Government Forecasting and Accountability's own number, but the Senate price tag is $600 million less.

State Sen. Heather Steans, D-Chicago, sponsors Senate Joint Resolution 29.

"We believe COGFA has a much better record on how they estimate," Steans said. "It's a bipartisan group, so there's more inherent buy-in in support of the COGFA numbers. They've been accurate in at least eight out of the 10 years historically over the governor's estimates have been."

The governor's office is projecting a $33.9 billion budget.

And the House -- with the lowest projection of them all -- has already decided how to spend its $33.2 billion budget. House Speaker Michael Madigan sponsors HR156.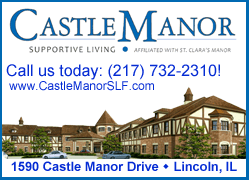 The Senate's version includes:
$16.72 billion on human services.

$9.54 billion on elementary and secondary education.

$3.31 billion on public safety.

$2.91 billion on higher education.

$1.71 billion to general services.
State Sen. Dave Syverson, R-Rockford, said it's a good thing there are different versions of the numbers and that lawmakers need to take all of the figures into consideration.
"We would be much better served and the taxpayers would be better served if we use a conservative number, so we can make sure that we can actually have a true balanced budget this year," said Syverson, a COGFA member.
In a Wednesday committee hearing, GOP senators grilled COGFA members on how they came up with their numbers.
State Sen. Chris Lauzen, R-Aurora, brought up the recent personal and corporate income tax hikes and how it could affect the budget projections.
"On the growth rate, that 67 percent increase in personal income tax and 46 percent on corporate income tax, how did that increase your growth rate, decrease it, or did you not have that as a multiplier?" Lauzen asked.
Jim Muschinske, COGFA's revenue manager, said, "It was not explicitly factored into the growth rate projections to the extent that there is some impact."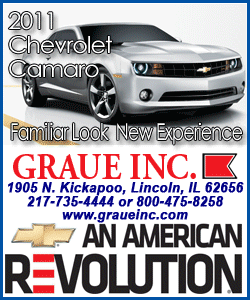 State Sen. Dan Duffy, R-Barrington, said the state may take a while to get out of recession and may not be able to generate enough taxes for budget revenue.
"But it's difficult to come in and hand us all these numbers and try to digest that, and then hear that you didn't even take into account -- you know how you put it -- the perspective that a huge tax increase might affect future earnings in the state and job growth," Duffy said. "So for us to come in and have to give an up or down vote on these numbers is difficult to do, obviously, because it's an estimate and based on the way you calculated it."
Since the Senate is basing its numbers on COGFA, there is an extra $1 billion compared with the House's numbers. The Senate has not come out with a spending plan. But Steans said that under the Senate's budget, there would still be cuts.
"I think in any scenario we need to be making significant cuts, and that's not a fun position to be in," Steans said. "So we're not trying to avoid that. We know we need to be doing that."
[Illinois Statehouse News; By MARY J. CRISTOBAL]