Two different budget plans have emerged for elementary and secondary education in the state -- one from the Illinois State Board of Education, the other from Quinn's office. Both say they want more funding for education, but they focus on different areas in their budget proposals.

Representatives from both camps came before a state Senate appropriations committee late Wednesday to present their ideas.

One area Quinn highlights as a possible $100 million savings is school consolidation. He has said that the state's 867 school districts need to be pared down to about 300. Illinois Superintendent of Education Craig Koch agrees that cutting the number of districts is needed. Illinois has a large number of districts when compared nationwide.

"In some of these communities, the adults must make the difficult decision to reorganize, consolidate or share services in order to better serve the children," Koch said.
But state Sen. Jeffrey Schoenberg, D-Evanston, who called Quinn's plan "hyper-aggressive," asked if the State Board of Education could handle such a drastic reduction in 12 months.
Koch said it would be nearly impossible.
Another reason to step back from consolidation is because of the identity schools give a community, according to state Sen. Sue Rezin, R-Morris. Because property taxes go toward funding school districts, some residents might elect to pay more to keep their schools, reasoned Rezin.
"If the property tax owners are saying, 'You know what, we're going to bear this burden because we think it's important,' but yet overall I understand as a state we are trying to save money, how can you recommend that we can look and see what works?" Rezin asked.
Koch responded that while consolidation is needed, what isn't needed is a cookie-cutter approach, where all schools get handled the same. Instead, consolidation needs to be handled on a case-by-case basis.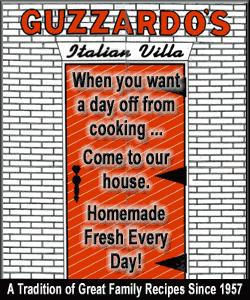 In both budgets, the amount of money schools receive per student annually would increase, though Quinn's increase is less than what the State Board of Education wants.
The governor's increase in funding allows individual schools more discretion on how to use what they have, said Julie Smith, Quinn's deputy chief of staff. It also comes with a decrease of $93 million in school transportation funding.
Quinn "shifted some of the dollars that were in the transportation mandate to the general state aid formula, and the overall increase then in the general state aid formula turned out to be about half the level of what the state board had recommended," Smith said.
The State Board of Education wanted annual spending per student at $6,416, but the governor's plan has that figure at $6,267. Koch said any increase is welcomed after two years without, but it wouldn't do any good if students couldn't get to school.
[Illinois Statehouse News; By ANDREW THOMASON]