Today's highlights in history:
On March 18, 1911, Irving Berlin's first major hit song, "Alexander's Ragtime Band," was first published by Ted Snyder & Co. of New York. The Theodore Roosevelt Dam in Arizona was dedicated by its namesake, the former president.
On this date:
In 1766, Britain repealed the Stamp Act of 1765.
In 1837, the 22nd and 24th president of the United States, Grover Cleveland, was born in Caldwell, N.J.
In 1861, Sam Houston stepped down as governor of Texas after refusing to accept the state's decision to secede from the Union.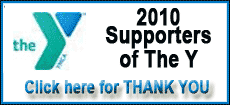 In 1910, the first filmed adaptation of Mary Shelley's novel "Frankenstein," produced by Thomas Edison's New York movie studio, was released.
In 1931, Schick Inc. marketed the first electric razor.
In 1940, Adolf Hitler and Benito Mussolini met at the Brenner Pass, where the Italian dictator agreed to join Germany's war against France and Britain.
In 1959, President Dwight D. Eisenhower signed the Hawaii statehood bill. (Hawaii became a state on August 21, 1959.)
In 1965, the first spacewalk took place as Soviet cosmonaut Aleksei Leonov went outside his Voskhod 2 capsule, secured by a tether.
In 1974, most of the Arab oil-producing nations ended their embargo against the United States.
In 2009, Tony-winning actress Natasha Richardson, 45, died at a New York hospital two days after suffering a head injury while skiing in Canada.
Ten years ago: The Socialists conquered Paris in municipal elections, ending a century of nearly unbroken rule by the right. John Phillips, who co-founded the Mamas and the Papas and wrote its biggest hits, including "California Dreamin'" and "Monday Monday," died in Los Angeles at age 65.