Ida Follette screamed for her husband, Darrell.
He lifted his child's body, rushed her to the bed and tried to bring her back.
"She was so light, she was so light. And I put her down. I said, 'No, Chelle!'"
But the time had passed for CPR, he said, his voice fading with still raw grief. His wife sat next to him on the couch, sobbing at the retelling.
Here on the Fort Peck Indian Reservation, a spasm of youth suicides had caused alarm and confusion even before Chelle's death. The Follettes had talked with her about other local children who had killed themselves. She had assured her parents that they need not worry about her.
"She always promised that," said Ida as the half-light of the winter afternoon created shadows in the sparsely furnished home. "She said, 'What's going on with these kids, are they stupid or what?'"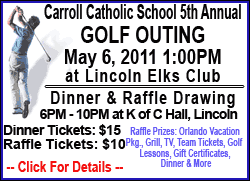 Earlier that day last April, Chelle and a friend got drunk after school. Police later told her parents that her blood-alcohol content was .217, nearly three times the legal limit.
Chelle argued with her parents when she came home. They ordered her to lie down, to cool off, to sober up.
The Follettes say Chelle was a happy teen who had been looking forward to her 14th birthday the following week. They believe she was just trying to scare them after their argument, but that in her intoxicated state it became a horrible accident.
"I know in my heart she's in heaven," Ida Follette said, burying her face in her hands. "She didn't mean to do it. I know she didn't kill herself."
But that's how the coroner listed Chelle's death. What he and other authorities examining the suicide outbreak among Native American children cannot easily answer is: Why?
___
Suicide is the second-leading cause of death behind unintentional injuries among Indian children and young adults, and is on the rise, according to the Indian Health Service. Native Americans ages 10 to 24 killed themselves at more than twice the rate of similarly aged whites, according to the most recent data available from the federal Centers for Disease Control and Prevention.
On the Fort Peck reservation, five children killed themselves during the 2009-2010 school year at Poplar Middle School -- enrollment about 160 -- and 20 more of the seventh- and eighth-graders tried. In the current school year, two young adults have committed suicide, though none at Poplar Middle School.
Emergency teams from the U.S. Public Health Service descended upon Fort Peck last June after Sioux and Assiniboine leaders declared a crisis. The teams provided counseling and mental health services to assist the overworked counselors and strained resources of the reservation.
No suicides were recorded during the 90-day deployment of the federal health team. When they packed their bags in October and left a detailed report with a dozen recommendations, the Indian Health Service declared the crisis had passed -- a view repeated to The Associated Press last month by IHS behavioral health director Dr. Rose Weahkee.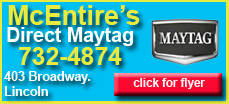 But it proved to be only a lull. Two more teenagers killed themselves since October and dozens of other children across the reservation have tried.
"We're at a loss," said Larry Wetsit, a traditional spiritual leader and former tribal chairman.
___
The Fort Peck reservation sprawls across four counties in northeastern Montana. Poplar, with 880 residents, is the seat of government for the reservation's Sioux and Assiniboine residents. Wolf Point, a community of about 2,500, is some 20 miles west.
Like many reservations, Fort Peck is struggling with high unemployment, estimated to be 28 percent in 2008, and rampant substance abuse. Some 45 percent of the residents live below the poverty level, including half of all children, according to tribal statistics.
The problems of the reservation are already pronounced in the schools. Poplar school officials told the federal health team that more than a third of middle-school students tested positive for sexually transmitted diseases, at least one-fifth of fifth-graders drink alcohol weekly and 12 percent of high school girls are pregnant. The dropout rate is 40 percent.
But despite those devastating numbers, there doesn't appear to be a predictable pattern to the suicides. The victims were from broken homes and loving families, they were substance abusers and popular athletes.
Children at Fort Peck Middle School cite bullying and peer pressure as big factors in the deaths of their friends, and they say those issues continue as a daily struggle.
"Let's say that all your emotions are in a glass of water. When somebody bullies you, dump out a little bit. When somebody offers you drugs and you take those drugs, and then somebody tears you down because you used drugs, pour out a little bit. Eventually that glass of water is going to be empty and that's kind of like your self-esteem. You're going to be empty, so you're going to try to commit suicide," said A.J. Hollom, a 14-year-old student.
Officials warned that bullying comes in many forms -- in school hallways and online, from other kids and from adults.
"Some of the suicides, they found out after the fact about the bullying. The bullying from other students, the bullying from staff," said Stacie Crawford, the chief tribal prosecutor.
During a school assembly last September, Poplar Middle School Principal Patricia Black separated by name dozens of children in grades 5-7 who were failing at least one class from the rest of the students gathered.
Their parents were enraged, criticizing Black for shaming the children.
The federal response team noted in its report that several children expressed hopelessness and thoughts of self-harm afterward.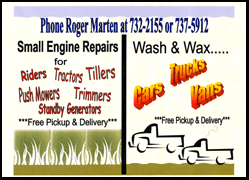 Black said she only wanted to give the students a private pep talk on how to improve their grades. "I didn't say that these kids have Fs. I did not say that I was ashamed of them of anything like that," Black told The Associated Press.
The school board voted to keep Black as principal after she apologized to the students.
Some teachers, including Erin Solem, are encouraging students to speak out instead of bottling their emotions. Solem has had them write essays on suicide, bullying and substance abuse, some of which have been published in the local newspaper.
Solem said conditions at the school have improved, but little could compare to last year.
"You got to the point where you look at the kids and you'd be like, who's next? Because there's no rhyme or reason."