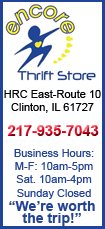 The new hospital is located just off Lincoln Parkway, across from the Logan County Fairgrounds, on a 60-acre campus that also includes Springfield Clinic Lincoln's physician office building.

"With the opening of our new hospital, we made a commitment to our children and grandchildren that our mission to improve the health of the people and communities we serve will remain a top priority in our community," said Dolan Dalpoas, president and chief executive officer of ALMH. "The state-of-the-art design of this new building allows us to create great patient experiences by focusing on quality, safety, convenience and privacy. We are excited about the future of health care in Lincoln."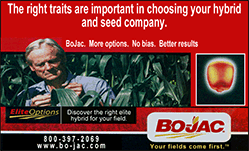 Esther Boward, 82, a lifelong resident of Logan County, was welcomed by Dalpoas as the first patient in the new hospital at 5:59 a.m. Thursday. She was all smiles as she shook his hand and noted, "There are lots of people here."
It wasn't the first time she'd been inside. On March 12, Esther toured the new hospital at a public open house with her sister and daughter.
"I was so impressed with it," Esther said. "Lincoln should be very proud that they have something of this magnitude, not just for Lincoln, but for this entire area."
Esther was struck with pneumonia on Sunday and her physician, Dr. Steven Kotteman, admitted her to the old hospital.
She said she's never questioned whether to come to ALMH for care. Her youngest child was born at ALMH, and her two oldest at ALMH's predecessor, Deaconess Hospital. Her husband had been a patient at ALMH, and both of her parents were there at the end of their lives.
The old hospital abounds with memories, but Esther said she knows the same care her family has always received at their community hospital transferred to the new hospital, too.
"I never felt I was pressured to go to a bigger hospital. We've just always gotten good care here," she said. "I would send anybody here."
The transition means the doors permanently closed at the old hospital, 315 Eighth St., which opened in 1954. Dalpoas announced its closure at 6:33 a.m. after the last patient, Carol O'Rourke, who was born and raised in Lincoln, was loaded into an ambulance outside the emergency department doors. She arrived at the new hospital at 6:40 a.m.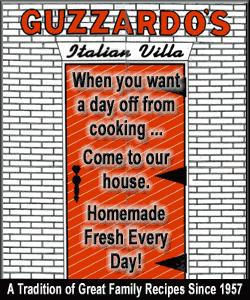 "It felt like an emotional moment for all the employees who had been there a long time," Carol said. "I know how they felt."
A retired nurse, Carol worked at a public health department in Florida for a number of years before it relocated. She was part of the team that closed down the old building. After she retired, she returned to her hometown to care for her aging parents.
"I knew Lincoln was getting a new hospital," said Carol, who was being treated for pneumonia and tested for injuries related to a fall. "Every time I drove by it, I noticed the progress they were making. I just didn't think I'd be in it anytime soon."
Lincoln's new ALMH represents a dramatic architectural change from the five-story brick building that was constructed to care for about 100 overnight patients daily in an era when outpatient care was unheard of. The new two-story design has all outpatient services conveniently located just off the main lobby. All 25 inpatient rooms, including three maternity suites, are on the second floor.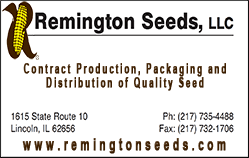 The design resulted from the input of employees, patient opinions and the architect, Pansing Nolan Matlock Ltd, a full-service architectural design firm that specializes in health care projects.
The architectural firm is located in Webster Groves, Mo. The contractor for the project was Harold O'Shea Builders of Springfield. The Core Group, a firm of consulting engineers from Maplewood, Mo., was also involved with the project.
[Text from file received from Abraham Lincoln Memorial Hospital]