That's the biggest weakness in "The Extra 2%: How Wall Street Strategies Took a Major League Baseball Team From Worst to First." It's the story of the Tampa Bay Rays, a small-market team that did the unthinkable in 2008: It outplayed the juggernaut Boston Red Sox and New York Yankees to reach the World Series.
Clearly there's a compelling story. How did a low-income team beat out such wealthy rivals? What was its secret? What can other bad teams learn from its example?
The title hints at the answers but, disappointingly, the book doesn't deliver.
Maybe that's inevitable. As author Jonah Keri points out, the Rays owners who came from Wall Street have little to gain from revealing their secrets. Keri does share snippets about how the team analyzes statistics and scouts opponents, but his presentation doesn't go far enough.
For example, virtually every team crunches numbers and scours records looking for the slightest edge. It's not clear what the Rays do differently, or better.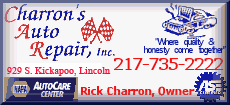 In fact, the story at times seems to downplay the executives' achievement. The previous owner is portrayed as so hostile and inept that it seems any successor could have improved the situation simply by undoing his directives.
That's precisely what the Wall Street execs did. They also benefited from the high draft picks the team stockpiled during its lean seasons.
In short, the team's biggest successes seem rooted less in Wall Street strategies than in traditional, if better-executed, baseball strategies.
Even Keri acknowledges this. He writes of the 2009 squad: "Many of the Rays' best subtle advantages result from old-fashioned player development and instruction more than data-crunching."