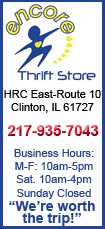 But Dovolani didn't get what he envisioned from Williams, known for her infectious catchphrase, "How you doin'?" He was surprised to see the typically bold Williams nervous about her inept dancing ability during practice, feeling insecure about her voluptuous frame while standing nearly 6-feet tall.
"I'm not a dancer. I have two left feet and a hoof," says Williams, bursting into laughter recently while on the set of Lifetime's "Drop Dead Diva," where she was filming an episode in which she plays a judge. On the premiere of "DWTS" last week, Williams finished near the bottom of the scoreboard, scoring 14 out of 30 points.
Dovolani believes as Williams practices more, it'll help her overcome her self-esteem issues on the dance floor.
"She was always the tall kid, always felt too big to dance," says Dovolani, who is entering his 11th season on "DWTS." "With her being tall, I see that as her strength. It's almost like she's the Wonder Woman. I don't want to hide her height. I want her to celebrate it."
Strides have been made, according to Williams. The 46-year-old says the tough workout regimen trying to learn the cha-cha has left her in the best shape of her life, training about five hours a day for the past two weeks.
Whether Williams is eliminated early or not, the extra exposure on the hit dance show should boost her celebrity and increase appeal of her weekday syndicated program, "The Wendy Williams Show." The show is already being aired in 54 countries and ranks 13th among other talk shows, according to the Nielsen Co.
The success of her talk show, which was renewed for its third season, has generated other opportunities for Williams. Along with "Dancing With the Stars" and "Drop Dead Diva," she'll appear on the soap opera "One Life to Live" and host a new dating show "Love Triangle" on the Game Show Network next month.
Everything is starting to take form for Williams, who said she wanted to expand beyond her burgeoning talk show this year. She says it's been a tough road to her dynamic rise.
It was a course Williams doesn't regret.
"It had to be this hard," she says. "As a woman, you always have the option of laying flat on your back and getting things easier. But there's always going to be a girl like me that'll laugh at women like that."
Williams spent more than 20 years as a radio DJ, building an explosive reputation for her audacious personality, someone who talked about celebrities and dared to ask them about their dirty laundry -- consequences be damned. That led to high ratings, but also one firing and notorious clashes with celebrities (her combative interview with a profanity-spewing Whitney Houston in 2003 may be her most famous). Still, stars came to her to talk, and she had grudging respect within the industry.