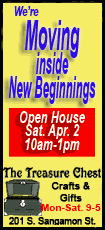 The satellite radio network said Monday that McGraw will headline a special concert at the Beacon Theatre on April 27. Luke Bryan and The Band Perry are also slated to perform.
The audience will consist of SiriusXM contest winners, but those who cannot snag an invitation can catch the performance on three SiriusXM channels, including a new one -- "Tim McGraw Radio." It's scheduled to launch a few days before the concert.
McGraw is kicking off his "Emotional Traffic" tour April 8 in Corpus Christi, Texas.
___
Online: