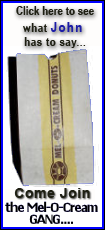 After the rockers' surprise Grammy for best album of the year and Brit award win for best international album, it would have been shocking if the critic darlings didn't snag a Juno for the success of their album in the country they call home and where they initially built their fan base.
"We're truly overwhelmed," said the band's gangly multi-instrumentalist, Richard Reed Parry in Toronto's Air Canada Center where the Junos were held. "Thank you everybody. Thank you to Montreal, our home where we all live, and thanks to Toronto."
"Toronto is one of the first places we had, like, really exciting shows and felt like something crazy might be about to happen. And something did. So thanks for being there with us."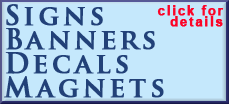 The rock outfit also won best alternative album of the year and songwriter of the year, leaving them short of just one win out of their five nominations.
"The Suburbs" beat out pint-sized pop star Justin Bieber's "My World 2.0," Drake's "Thank Me Later," Hedley's "The Show Must Go On," and "A Place Called Love."
But the side-swept coifed Bieber did not go home empty-handed. The 17-year-old teen-pop titan won the first two Juno awards of his career for pop album of the year and the Juno fan choice award.
Unfortunately for millions of his tween devotees watching the televised show, the platinum-selling, pop crooner from Ontario couldn't appear in person to collect his trophies due to a scheduling demand overseas.
"I want to thank everybody so much for believing in me," said Bieber, via a video message. "Most of all, I want to thank my mom for raising me in Canada."
But the news wasn't as good for 24-year-old rapper and Juno host Drake, who entered the weekend with a leading six nominations, but wound up heading home empty-handed. In a surprise win, Canadian hip-hop artist Shad took the prize for best rap recording of the year for his album "TSOL," beating out internationally renowned Drake.