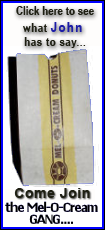 The attack occurred late Sunday in the Barmal district of Paktika province, the Interior Ministry said in a statement.
It said three attackers went up to the gate of the Zahir construction company, shot the guard, and then drove a large truck that was full of explosives into the compound where they detonated it.
The area is located on the border with Pakistan's lawless tribal regions, which serve as safe havens for insurgents that infiltrate into Afghanistan across the rugged and mountainous frontier.
The region has seen an escalation in violence over the past few months.
Taliban spokesman Zabiullah Mujahid claimed responsibility for the attack, saying it was the work of a suicide bomber. He said in an emailed statement that it was targeting a joint Afghan-NATO operating base.
Mokhlis Afghan, spokesman for provincial Governor Mohibullah Samim, said all the dead and wounded were laborers and there were no Afghan or foreign forces at the site. He added that the explosion was so powerful that little remained of the truck.