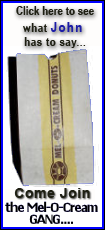 Jamie Hood, 33, fatally shot Christian on Tuesday and also shot and seriously wounded Officer Tony Howard, police say. Hood was taken into custody late Friday after requesting that a news crew document his surrender.
Hood had been holed up with nine hostages at an Athens apartment. Five exited the apartment along with him. Hours earlier he had released four others.
Randy Crowe, pastor of Hull Baptist Church, where Christian was a member, cautioned relatives, friends and co-workers against letting anger consume them.
"Does (Hood) know the devastation he caused?" Crowe asked. "Does he know what he has taken away from this family, from his friends here today and from his comrades?"
As Hood was being taken into custody late Friday, he told WXIA-TV in a brief videotaped interview, "I regret killing that officer."
When asked what he meant, a handcuffed Hood said, "That officer. That innocent officer. I regret that ..." Asked for more details, Hood said, "You know, they killed my brother. They were going to kill me."
Hood was sentenced to 12 years in prison in 1997 for armed robbery and released in 2009. In 2001, while Hood was serving time, his 22-year-old brother Timothy Hood was shot and killed by an Athens police officer. Investigators said at the time that Timothy Hood pulled a gun on an officer and was shot when the weapon jammed.
"Buddy has already forgiven the man who shot him," Crowe said. "Buddy has already talked to the Lord about him."
Christian, who was 34, leaves behind Melissa, his wife of 15 years, and two children -- 2-year-old Wyatt and 5-year-old Callie.
Christian became a police officer in 2002, fulfilling his lifelong dream, Crowe said.
"He knew the danger," Crowe said. "He knew the risk. But a police officer is what Buddy wanted to be. He wanted to help people.
Christian started out as a beat officer and then moved to traffic enforcement, said police Chief Jack Lumpkin.
"He demonstrated exceptional skills and abilities at helping people solve problems and an excellent work ethic," Lumpkin said.
Athens-Clarke County has established a memorial fund at Athens First Bank & Trust, and Lumpkin assured Christian's wife and children they would not be forgotten.
"The Athens-Clarke County Police Department will be there for you over the long haul," he said.