Ex-Comptroller Alan Hevesi was set to learn Monday whether he'll have to spend time behind bars. The Democrat pleaded guilty in October to accepting campaign contributions and free travel in exchange for investing hundreds of millions of dollars of state pension money with a certain firm. He's the highest-ranking official in a pay-to-play scandal that has brought guilty pleas and civil settlements from a roster of politicians, financiers and firms.
Hevesi, 71, could get up to four years in prison or no jail time at all. The decision is up to a judge who happens to have close ties to the estranged father of Hevesi's lawyer.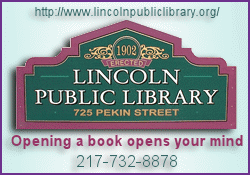 The attorney, Bradley D. Simon, has asked state Supreme Court Justice Lewis Bart Stone to recuse himself. The request came after an uncomfortable March 1 hearing in which Simon said he learned that his parents' wills have disinherited him -- and that the judge is the executor of those wills.
"The judge is enmeshed in a quagmire of conflict," Simon said last week.
Stone hasn't ruled on the request. But he has said he doesn't believe there is a conflict.
"Mr. Hevesi, I assure you that I will address the situation on its merits," Stone said at the March 1 hearing, according to a transcript.
He said he and Simon's father had never discussed the discord between father and son.
Stone has presided for two years over other cases stemming from the pension fund probe, but Hevesi and then-state Attorney General Andrew Cuomo's office had already reached a plea deal by the time Hevesi's case went to the judge. Cuomo, a Democrat, is now governor.
The office of current Attorney General Eric Schneiderman, also a Democrat, has said in court papers that there's no reason for the judge to recuse himself from the sentencing.
Hevesi resigned in 2006 after pleading guilty to a felony for using state workers to chauffeur his wife. The pension case emerged after he left office.
He ultimately admitted letting a California venture capitalist pay for the comptroller and his family to take five trips to Israel and one to Italy, at a total cost of about $75,000. The businessman, Elliott Broidy, also arranged for $500,000 in campaign contributions.