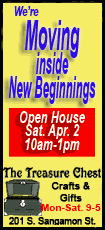 The tentative $132.5 billion plan would reduce state spending by more than 2 percent and would address a $10 billion deficit. Cuomo's first budget has no tax increases or substantial borrowing and rejects the Assembly's proposal for a "millionaire's tax" to ease cuts.
The plan stands a chance to be finalized by legislators this week, in time for the Friday deadline, when the state fiscal year begins. New York lawmakers routinely miss the budget deadline. The last early budget was in 1983, when Mario Cuomo was in his first term.
"This budget agreement marks a dramatic reversal in the tax-and-spend habits of Albany that drove this state to the brink of fiscal disaster," said Kathryn Wylde of the Partnership for New York City. "They have sent a clear message to employers that New York is open for business."
The public view of the on-time budget that cuts spending -- each rare for Albany -- may make the popular governor even more so.
"Much remains, but Cuomo showed himself to be a leader, a sophisticated strategist," said Doug Muzzio, political science professor at Baruch College in New York City. "Let the presidential speculation, including Cuomo vs. (New Jersey Gov. Chris) Christie begin."
In setting New York on a "new course" of controlled spending that can be tracked back to Mario Cuomo's three terms, Gov. Andrew Cuomo won the praise of Republicans and conservatives while alienating some traditional Democratic constituencies.
"It's now clear that wealthy New Yorkers are doing all the talking while middle class and poor New Yorkers are doing all the giving," said Michael Kink of the Strong Economy for All Coalition of labor and other groups. "This budget will make our state's already frightening levels of income inequality even worse."
New York City Mayor Michael Bloomberg said the tentative budget takes an unfair cut at the city, the economic engine of the state.
"The final budget still cuts New York City more than ever before," Bloomberg said. "The restorations (of funding) are merely a fraction of the $600 million necessary to avoid additional layoffs and cuts in the city's budget -- beyond what was announced in February -- for the upcoming fiscal year ... Voters should remember that New York City was singled out by Albany."
Cuomo said the budget is transformational.
"It's an exceptionally big deal when the state passes a budget on time under these circumstances," said Cuomo, who got the majority of his priorities into the budget agreement. "It's a new day in New York."
New York's budget process is being watched nationwide. The state has the earliest budget deadline in the nation, but, like other states, is wrestling with deep deficits, weak revenues and unprecedented protests from advocates for the poor and middle class.