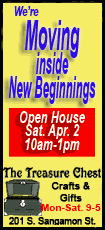 His speech, set for 7:30 p.m. EDT Monday, comes after the administration scored an important diplomatic victory. NATO ambassadors on Sunday approved a plan for the alliance to assume from the U.S. command all aerial operations, including ground attacks.
That will help Obama assure the nation he can deliver on his promise that the United States will be a partner in the military action against Libya, but not from the driver's seat. Bickering among NATO members delayed the process.
Ahead of Monday's speech, Obama and his top national security officials worked to set the stage for the address -- Obama in his weekly radio and Internet address, and Secretary of State Hillary Rodham Clinton and Defense Secretary Robert Gates with appearances on Sunday television news shows.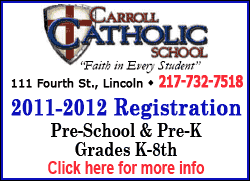 But as they made the rounds, neither Clinton nor Gates could say how long the U.S. mission would last or lay out an exit strategy.
"I don't think anybody knows the answer to that," Gates told ABC News' "This Week" when asked pointedly about reports that some officials within the Pentagon believed the mission could last many months.
Clinton was asked on NBC's "Meet the Press" what would be an acceptable outcome given that Obama has both said that Libyan leader Col. Moammar Gadhafi must go and that he is not a military target. Would a partitioning of Libya be a possible solution? "I think it's too soon to predict," she said.
The interviews were conducted Saturday and aired Sunday.
Obama's speech from the National Defense University in Washington comes as leading GOP lawmakers and some from within Obama's own party are pressing him for more clarity about his goals.
Obama did not seek congressional authority before he took military action in Libya, nor did he consult closely with congressional leaders, sore points for lawmakers on both sides of the aisle.
Congress wants to know the precise U.S. military role in the days ahead and how a nation strained by two existing wars and mushrooming budget deficits can pay the tab.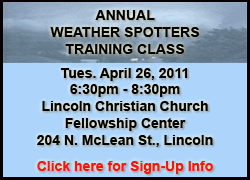 "Who knows how long this goes on and, furthermore, who has budgeted for Libya at all?" said Indiana's Sen. Richard Lugar on NBC's "Meet the Press." Added Lugar, the senior Republican on the Senate Foreign Relations Committee: "I don't believe we should be engaged in a Libyan civil war. The fact is we don't have particular ties with anybody in the Libyan picture. It is not a vital interest to the United States."
Gates generally agreed that Libya did not pose a direct threat the U.S. "It was not a vital interest to the United States," he said, while suggesting that what happened there could have implications for democratic movements in other parts of the Middle East where the U.S. does have a more direct stake.
Obama asserted in his weekly address on Saturday that the U.S. mission was "clear and focused," is succeeding, has taken out Gadhafi's air defenses and has saved "the lives of countless citizens" who were threatened by Gadhafi.
On Monday night he will discuss how the mission advanced U.S interests, the White House said. He is also expected to reiterate that U.S. ground forces will not be put into Libya under any circumstance and that the United States will complete the transfer of its lead role to NATO and other partners.