Portugal is being engulfed by an acute financial crisis that is pushing it toward bankruptcy and which has unsettled the wider 17-nation eurozone.
The interest rate on Portgual's 10-year bond surged Monday to a new euro-era record of 7.82 percent -- a level that is unsustainable. Ratings agency Standard & Poor's also lowered the credit worthiness of five Portuguese banks and warned it could cut the country's credit rating as early as this week due to the political uncertainty.
Many analysts predict Portugal will soon need a bailout like those taken by Greece and Ireland -- a move Portuguese politicians want to avoid because that would lock the country into years of austerity policies and limit the next government's room to maneuver.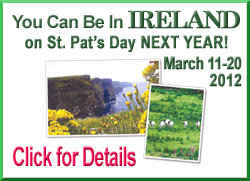 The minority Socialist government quit last week after opposition parties rejected its latest austerity measures. But an official at President Anibal Cavaco Silva's office, speaking under departmental rules of anonymity, said the main party leaders have told him they will honor debt commitments that the Socialists had agreed upon with European authorities.
The outgoing government pledged to cut the state budget deficit to 4.6 percent this year and to 3 percent in 2012.
Cavaco Silva, who oversees electoral issues, has been talking with political leaders to set a date for an early election, likely to be late May or early June.
Portugal's deficit hit a record 9.3 percent of gross domestic product in 2009, the fourth-highest level in the eurozone. Alarmed investors over the past year have demanded increasingly higher returns on loans to Portugal, which they deem as high risk. Though it is one of the eurozone's smallest and weakest economies, Portugal's difficulties have undermined market faith in the bloc.