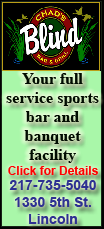 Berlusconi waved to a crowd of reporters and supporters from inside a black sedan as he entered the courthouse for the closed-door hearing. Prosecutors allege fraud in the sale of film rights by his Mediaset company.
The Italian leader has a history of legal woes but has rarely showed up in court. He has always denied wrongdoing and denounced what he says are left-leaning magistrates intent on hurting him politically.
"The prosecutors have shown that they want to persecute me and they don't stop even in the face of facts and of ridiculousness," he said Monday as he called in to a TV show on one of Mediaset's channels.
Berlusconi said that the prosecutors see him as an "ideological and political enemy" and as "the obstacle preventing the left from gaining power."
"Unfortunately communism in Italy never surrendered and never changed," Berlusconi said. "I am the most accused man in the universe and in history."
Berlusconi insisted that ever since he stepped into politics in the 1990s, he had stopped running his companies to devote himself to public office exclusively.
"These accusations are not only groundless but also ridiculous," he maintained.
The courthouse was under tight security, with about 100 police and Carabinieri in riot gear on patrol.
A group of about 100 members of Berlusconi's party and other supporters gathered outside the tribunal to cheer him on.