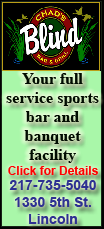 Florence said he should never have been ordered to undress for the searches, much less been arrested. He sued over his treatment, but a divided panel of federal appeals court judges in Philadelphia said that it is reasonable to search everyone being jailed, even without suspicion that a person may be concealing a weapon or drugs.
Most other federal courts have ruled otherwise, and now Florence is asking the Supreme Court to take his case. A decision on whether the justices will hear the case could come Monday.
The Constitution's Fourth Amendment does not prohibit all searches, just those determined to be unreasonable. Florence argues that even if his arrest were valid -- everyone agrees it was not -- the jailhouse searches were unreasonable because he was being held for failure to pay a fine, which is not a crime in New Jersey.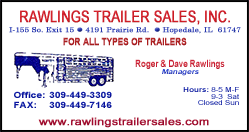 There was no reason to believe he might be smuggling drugs or a weapon into jail. Indeed, Florence says, there was no reason at all to think he might be going to jail.
Florence's problems arose on a March day in 2005, as he was heading to dinner at his mother-in-law's house with his pregnant wife and 4-year-old child. His wife, April, was driving when a state trooper stopped the family SUV on a New Jersey highway.
Florence identified himself as the vehicle's owner and the trooper, checking records, found an outstanding warrant for an unpaid fine. Florence, who is African-American, had been stopped several times before, and he carried a letter to the effect that the fine, for fleeing a traffic stop several years earlier, had been paid.
His protest was in vain, however, and the trooper handcuffed him and hauled him off to jail. At the time, the State Police were operating under a court order, spawned by allegations of past racial discrimination, that provided federal monitors to assess state police stops of minority drivers. But the propriety of the stop is not at issue, and Florence is not alleging racial discrimination.
The first strip search of Florence took place in the Burlington County Jail in southern New Jersey. Six days later, Florence had not received a hearing and remained in custody. Transferred to another county jail in Newark, he was strip-searched again.
The next day a judge freed Florence and dismissed all charges. The fine had been paid, as Florence had insisted.