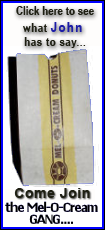 The move, not yet publicly announced, reinforces the White House message of a diminishing U.S. role -- a central point in President Barack Obama's national address Monday night on Libya. The White House booked Defense Secretary Robert Gates and Secretary of State Hillary Rodham Clinton on three Sunday news shows to promote the administration's case ahead of the speech.
Yet Gates, asked whether the military operation might be over by year's end, said, "I don't think anybody knows the answer to that."
At least one of the five Navy ships and submarines that have launched dozens of Tomahawk cruise missiles at Libyan targets from positions in the Mediterranean Sea has left the area, three defense officials said. They spoke on condition of anonymity in order to discuss sensitive military movements.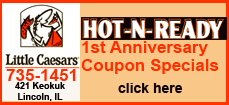 That still leaves what officials believe is sufficient naval firepower off Libya's coast, and it coincides with NATO's decision Sunday to take over command and control of the entire Libya operation. Aided by international air power, Libyan rebels were reported to have made important gains by capturing two oil complexes along the coast.
The shrinking of the naval presence adds substance to Obama's expected reassurance to the American people that after kicking off the Libyan mission, the U.S. is now handing off to partner countries in Europe and elsewhere the bulk of the responsibility for suppressing Gadhafi's forces.
NATO's governing body, meeting in Brussels, accepted a plan for the transfer of command. That is expected to mean that U.S. Army Gen. Carter Ham, who has been the top commander of the Libya operation, will switch to a support role.
Obama administration officials claimed progress in Libya, but lawmakers in both parties voiced skepticism over the length, scope and costs of the mission.
Obama is trying to address those issues in a speech that's expected to provide his fullest explanation of the U.S. role in Libya and what lies ahead.
Sen. Richard Lugar, R-Ind., questioned whether it made sense to be involved at all. "I don't believe we should be engaged in Libyan civil war," Lugar said on NBC's "Meet the Press."
"I believe the Libyans are going to have to work that out. The fact is that we don't have particular ties with anybody in the Libyan picture."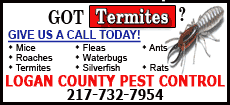 Sen. Carl Levin, D-Mich., the Senate Armed Services Committee chairman, was broadly supportive of the president's steps so far. "It is a flyover which is succeeding. It has set Gadhafi back. He's on his heels now," Levin said on CNN's "State of the Union."
Still, Levin said it was unclear how long the air campaign will have to last if Gadhafi clings to power.
Gates, an early skeptic of establishing a no-fly zone, told ABC's "This Week" that for practical purposes, the establishment of the zone is complete and can now be sustained "with a lot less effort than what it took to set it up."
The Pentagon said Sunday that over the previous 24 hours, U.S. aircraft had flown 88 combat strikes against Libyan targets, down from 96 a day earlier. It provided no details on targets.
In advance of Obama's speech at 7:30 p.m. EDT Monday, Gates and Clinton stressed the administration's message that the U.S. role in the mission will shrink, illustrating that it's possible for the U.S. military to partner with others without always being the leader.
Gates said the no-fly zone and efforts to protect civilians from attack by pro-Gadhafi forces will have to be sustained "for some period of time."
Among other hard questions for Obama is whether the Libyan intervention should serve as a model for U.S. policy toward other Arab countries where revolts against authoritarian governments are gaining ground, including Syria and Yemen, and where civilians are at risk of violent reprisals.
Clinton declined to say if the U.S. might be willing to enter other such conflicts. She said it was too early to talk of getting involved in Syria, where security forces have opened fire on protesters amid nationwide unrest. Unlike Gadhafi, Syrian President Bashar Assad is a "different leader" and many members of Congress who have visited the country "believe he's a reformer," Clinton said.