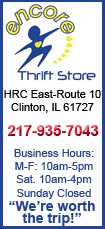 Cpl. Steve Smith with the Alabama State Troopers said the four teens were Matthew Riley Zimmer, Evan Weaver, Matthew Roe and Alexx Bauer. The 18-year-olds were from Angola, Ind., a small community near the Ohio and Michigan state lines.
Niall McNellis, 21, of Troy, Ala., also died in the crash about 3 p.m. Saturday.
An initial investigation indicated McNellis was driving south on Interstate 65 just south of Clanton, Ala., when his vehicle crossed the median and hit the car driven by Zimmer head-on as the teens drove north, Smith said.
Bauer and Zimmer played for the Angola High School football team, and a message on the team's website said the members "thoughts and prayers" were with all the students' families.
"We will never forget you," the message read.
Head coach Luke Amstutz said the four were "wonderful kids."
Principal Steve Grill said the school planned to have counselors available for students and staff when classes resume Monday. He said all four teenagers were good students who were headed for college.
"They're just great young people, the kind of people you hope to have in school. It's so tragic for the families and close friends and really the whole school district that we've now lost them," he said.