Today's highlight in history:
On March 28, 1979, America's worst commercial nuclear accident occurred inside the Unit 2 reactor at the Three Mile Island plant near Middletown, Pa.
On this date:
In 1834, the U.S. Senate voted to censure President Andrew Jackson for the removal of federal deposits from the Bank of the United States.
In 1854, during the Crimean War, Britain and France declared war on Russia.
In 1898, the Supreme Court, in United States v. Wong Kim Ark, ruled that a child born in the United States to Chinese immigrants was a U.S. citizen.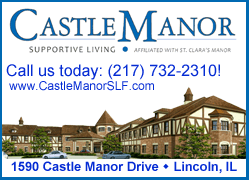 In 1930, the names of the Turkish cities of Constantinople and Angora were changed to Istanbul and Ankara.
In 1935, the notorious Nazi propaganda film "Triumph des Willens" (Triumph of the Will), directed by Leni Riefenstahl, premiered in Berlin with Adolf Hitler present.
In 1939, the Spanish Civil War effectively ended as Madrid fell to the forces of Francisco Franco.
In 1941, novelist and critic Virginia Woolf, 59, drowned herself near her home in Lewes, East Sussex, England.
In 1942, during World War II, British naval forces raided the Nazi-occupied French port of St. Nazaire in Operation Chariot.
In 1969, the 34th president of the United States, Dwight D. Eisenhower, died in Washington, D.C., at age 78.
In 1978, in Stump v. Sparkman, the U.S. Supreme Court voted 5-3 to uphold the judicial immunity of an Indiana judge against a lawsuit brought by a young woman who'd been ordered sterilized by the judge when she was a teenager.