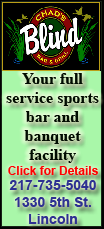 At most places, that's hardly a drought.
In the Bluegrass, it's a lifetime.
Now coach John Calipari and the Wildcats are two wins away from a national title. Finally.
Brandon Knight scored 22 points and fourth-seeded Kentucky advanced to the Final Four for the first time since their 1998 national title with a 76-69 win over second-seeded North Carolina on Sunday in the East Regional final.
"We got Kentucky back," senior center Josh Harrellson said. "A lot of people doubted us. A lot of people really didn't think we'd be the team we are. We really pulled it together as a team, and we're back now."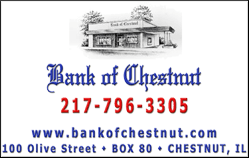 The Wildcats (29-8) will play Connecticut in Houston on Saturday night after turning back a late surge by the Tar Heels (27-10), who erased an 11-point deficit before running out of gas in the final 2 minutes.
DeAndre Liggins added 12 points for Kentucky, including a 3-pointer from the corner with 37 seconds remaining to help lift the Wildcats.
A season after falling a game short of the Final Four behind a roster filled with future NBA stars, the Wildcats are heading to the national semifinals for the 14th time behind Knight's heady play and Calipari's relentless energy.
He revitalized the flagging program a year ago behind superstar John Wall. In Calipari's second season, he delivered on his promise to return Kentucky to glory.
Even if the guy who hired him wasn't sure this would be the year Kentucky would end its 13-year drought between Final Fours.
"I thought he was building toward it, but I didn't think this was the year," Kentucky president Lee Todd said.
It didn't look like it in January, when the Wildcats couldn't win a close game. It didn't look like it in February, when they couldn't win on the road.
Calipari admitted it didn't look that way two weeks ago, when his team was relegated to a fourth-seed despite convincingly winning the Southeastern Conference tournament. The powers that be put Kentucky in the same bracket as top overall seed Ohio State.
"I just thought the path to get here would be so ridiculous," Calipari said, "that we would have to play out of our minds or people would have to get knocked off."
Done and done.
Kentucky edged Ohio State on Friday, then gave the Final Four another blueblood program, though with a twist. There will be no No. 1 or No. 2 seeds playing the last weekend of the season since 1979, well before the field expanded to 64 teams in 1985.
The Wildcats have a pedigree and a roster full of highly touted freshmen. Yet they're just as reliant on holdovers such as Liggins and Harrellson.
A seldom used reserve a year ago who has flourished in his final season, Harrellson again held his own against North Carolina's bigger, more heralded front line, scoring 12 points and grabbing eight rebounds as Kentucky avenged a 75-73 loss to the Tar Heels in December in Chapel Hill.
It was a different story in New Jersey. And in March.
It's a month Kentucky and North Carolina have owned for years. They've combined for 210 NCAA tournament victories -- 105 each -- but Sunday's victory was the Wildcats' first in three NCAA meetings with the Tar Heels.
Not that North Carolina coach Roy Williams was in the mood for a history lesson.
"I'm going to focus on what a wonderful group of kids and what a wonderful year it was," he said. "But it still doesn't take away the hurt that you feel today."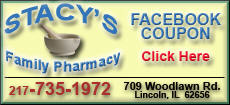 Tyler Zeller led the Tar Heels with 21 points and nine rebounds and Harrison Barnes added 18 points, but North Carolina fell behind early and struggled to keep the hot-shooting Wildcats in check.
"No question, I thought we were going to pull it out," Barnes said. "We've been through so many of these situations before. Losing didn't enter my mind until the final horn sounded."
Instead, it was Harrellson giving teammate Eloy Vargas a bear hug and Knight flexing at midcourt before gleefully cutting down the nets while Barnes and the Tar Heels trudged slowly off the floor.
It's a scene Kentucky has longed for -- a mission that began in earnest when the program lured John Calipari away from Memphis in 2009.