Phoenix led most of the ugly game and it was tied at 83 after Jared Dudley's 14-footer in the lane with 1:37 to play. But Kidd sank one from long range with 1:11 to go to make it 86-83. Channing Frye, scoreless and 0 for 4 shooting, inexplicably forced a 3-point airball at the other end and Kidd responded with another 3 that put Dallas ahead 89-83 with 44 seconds to go.
Marcin Gortat and Dudley were inserted into the starting lineup and scored 20 points apiece for Phoenix. Gortat also grabbed 15 rebounds.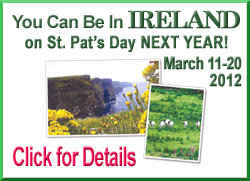 Dallas won its fourth straight and improved to 12-1 against the Pacific Division. Phoenix dropped to 36-36, four games behind Memphis for the eighth and final playoff spot in the West with 10 games to play.
Tyson Chandler had 16 points and matched his season high with 18 rebounds for Dallas, which stayed a game behind the Los Angeles Lakers for the No. 2 playoff spot in the West. Kidd and Jason Terry also scored 16 apiece for Dallas. Dirk Nowitzki scored 16 on 6 of 19 shooting as the Mavs shot 38 percent overall.
The Suns made just 1 of 16 3-point attempts and were outscored 26-16 in the fourth quarter.
Coach Alvin Gentry shook up his starting lineup, going with Dudley in place of Vince Carter and Gortat for Robin Lopez. Gortat played with only tape over his broken nose, an injury he sustained banging into the back of Nash's head in the third quarter of Friday night's home loss to New Orleans.
Nash had assists on seven of the Suns' 13 first-quarter baskets, several of the full-court variety, as Phoenix took a 26-17 lead. But he had just three assists the rest of the game.
Carter was benched for the first time this season after starting 22 for Orlando and 41 for the Suns. He had started in every game in which he played except one since the 2007-08 season.