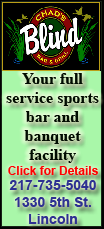 This is because approximately 75 percent of all frauds are perpetrated against those who are age 60 and older.

But, in addition to these, there are what is known as silent crimes against our seniors. These are crimes the victim is too hurt or too embarrassed to report. They can't bear to admit they have been taken advantage of by a friend, a family member or a hired caregiver.

The Illinois Department on Aging and Senior Services of Central Illinois are working to uncover all fraud against seniors, and they have chosen as part of their front-line defense a group of people who are most in the position to know when something is not right: bank tellers.

Friday afternoon the Department on Aging and Senior Services of Central Illinois, in connection with the Logan County TRIAD, hosted a train-the-trainer meeting at the Lincoln Park District center on Primm Road.
Representatives from Illinois National Bank in Mount Pulaski, Logan County Bank in Lincoln, New Holland Banking Center, State Bank of Lincoln in Clinton, and the State Bank Walmart and Woodlawn branches in Lincoln were in attendance to learn more about detecting and reporting suspected frauds involving their clients.
Also present for the meeting were Marcia Cook, Sarah Powell and Lindsey Houser. Cook is co-chair of the Healthy Communities Partnership Senior Issues Task Force and community nurse liaison at The Christian Village. Powell and Houser are both from Senior Services of Central Illinois.
Claudia Sergent of the Department on Aging presented information on the B*SAFE program. "B*SAFE" represents "Bankers and Seniors Against Financial Exploitation."
According to a publication from the Department on Aging, in 2009 there were 10,848 reported cases of elder abuse, and 6,253 of those involved financial exploitation. Of the 6,253 cases, 41 percent involved exploitation by the victim's children, and 66 percent of the victims were women.
In the reports received, only 10 percent of the victims self-reported they had been abused in some fashion.
The records also indicated that only 2 percent of the reports were submitted by financial institutions. This is the area B*SAFE is hoping to target and improve upon.
Sergent explained to the group that they are not expected to be investigators, but they can be reporters.
In the case of seniors, most have a favorite teller they prefer to deal with when they go to the bank. In small communities such as those in Logan County, there is an opportunity for tellers and front-line staff to build a relationship and get to know the habits of their clients.
Tellers can identify red flags that may indicate a senior is acting under the direction of someone else.
Sergent used as an example a client who comes in every week and withdraws a given amount of cash. His or her withdrawal is generally consistent, until one day they come in and withdraw a much larger sum than usual.
The teller can casually inquire about the reason by asking simple questions. Is the client headed out on a big shopping spree or taking a trip?
Another red flag can be if the client customarily comes to the bank alone, but then they start being accompanied by someone.
The teller can inquire about who the person is, but they may also have an opportunity to hear conversations between the stranger and client.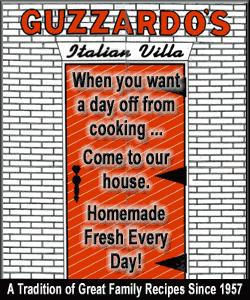 Many times, especially in cases involving family members or professional caregivers, there are threats of withholding. The perpetrator may threaten to withhold needed medications if demands are not met. There may be the threat of, "If you don't do this, I'm going to put you in a nursing home."
These types of threats constitute not only financial exploitation, but also emotional and even physical abuse.
The Department on Aging considers anyone age 60 and over as a senior. Sergent said that in the age scale, most of the younger seniors are pretty sharp about what is going on around them, but even they can still be victims.
Criminals prey on seniors' weaknesses: Are they widowed and did their spouse manage the money? Are they suffering from a physical impairment that makes them dependent on others? Are they sometimes disoriented or confused? Do they suffer from losses of memory? Are they in a situation where they may be living with their abuser?
Throughout the meeting, Sergent presented different forms of exploitation and described red flags that tellers can identify.
The group as a whole talked about other issues such as scams involving home repairs and calls asking for money for bogus charities.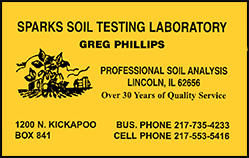 Sergent, with the help of Powell and Houser, talked about what can be done to identify a potential problem and the steps a teller should take if he or she suspects a client is at risk.
It should be noted that publishing the full content of the 90-minute meeting Friday afternoon could hinder the IDOA's ability to stop senior exploitation. Therefore, much of what happened at the meeting will not be published by Lincoln Daily News.
It should also be noted that no one, including the IDOA and Senior Services, believes that every child will exploit or abuse their parents, but those few who do, need to be stopped.
Anyone who suspects that a senior is being taken advantage of or being abused should act by reporting it.
There are a variety of ways to do this, including a call to:
Illinois Statewide Elder Abuse Hotline -- 866-800-1409

Illinois Department on Aging Senior HelpLine -- 800-252-8966

Illinois Attorney General's Senior Hotline -- 800-243-5377
In addition, if you feel a senior is in immediate danger, contact your local law enforcement agency.
[By NILA SMITH]