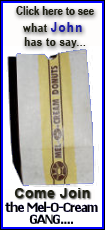 The Nuclear Regulatory Commission currently makes the drug, potassium iodide, available to states for distribution within a 10-mile radius of nuclear power plants. Some House members from both parties want that expanded to 20 miles. And the American Thyroid Association, whose mission is to promote thyroid health, wants to go further -- urging that potassium iodide be made available within 200 miles of a nuclear plant.
Potassium iodide, if taken within a few of hours of radiation exposure, helps reduce the risk of thyroid cancer by preventing the body from absorbing radioactive iodine. It's especially important for children, whose thyroid glands are more susceptible to radioactive iodine.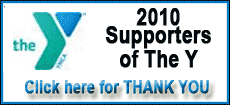 A 2002 bioterrorism law called for expanding the distribution radius to 20 miles, but the Bush administration in 2007 waived that requirement, invoking a provision in the law that allows the president to do so if he determined that a more effective method was available to prevent cancer. Bush's White House science adviser, John Marburger, concluded that a better route was evacuation and interdiction of contaminated food.
Potassium iodide, a salt also known as KI, doesn't block any other radiation besides radioactive iodine.
"It is possible that public misunderstanding of KI and its limits may lead to a dangerous sense of false confidence that KI provides inoculation against all forms of radiation," Marburger wrote in his decision.
President Barack Obama has not reversed that decision. Health and Human Services spokeswoman Dori Salcido said the government is studying lessons from the Japanese disaster, including potassium iodide distribution. But she added, "Experts agree that the best approach is always to avoid harmful levels of radiation by evacuating people nearby and monitoring food and water sources for harmful radiation levels."
Reps. Ed Markey, D-Mass., and Bill Young, R-Fla., have written separate letters to HHS Secretary Kathleen Sebelius urging her to fully implement the 2002 law's potassium distribution provision.
"The catastrophe in Japan should be a wake-up call to this administration," Young wrote in a letter co-signed by Florida Republican Gus Bilirakis.
Markey, who authored the 2002 KI provision, told Sebelius, "The exercise of presidential power to distribute KI is now long overdue, leaving many Americans living near these plants needlessly at risk, as sadly evidenced by the disaster in Japan."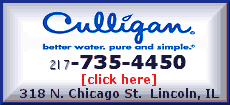 In this country, 23 of 32 eligible states receive either the tablet or liquid KI or both from the federal government, according to the Nuclear Regulatory Commission.
The American Academy of Pediatrics also supports expanding the zone to 20 miles, said Dr. Steve Krug, who chairs the group's disaster preparedness advisory council. "It's really the children who need the protection the most, and our stockpile and strategies have not thoroughly considered the needs of children," he said.