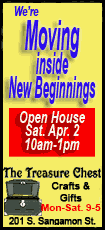 Since the drug was approved, it's been unclear whether women would have to pay $1,500 per dose for the licensed version or could continue to have it made by specialty pharmacies for $10 to $20.
The price increase caused an outcry, and the Food and Drug Administration on Wednesday took the unusual step of declaring that pharmacies can still make the cheap version of the once-a-week shot on an individual basis, as they have for years. The agency said it wouldn't step in unless there was a problem with the safety of the specially made version.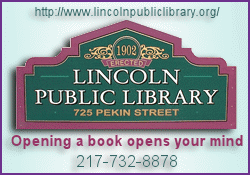 In response, KV Pharmaceutical Co, which has government approval in February to exclusively sell the drug named Makena (mah-KEE'-nah), said it was committed to making sure all women who need the drug have access to it. The company said it plans an announcement this week regarding concerns about the drug's price.
Doctors and others welcomed the new drug because it would be easier to get and mean more consistent quality, but were stunned when the $1,500 per dose price was announced. Total cost during a pregnancy could be as much as $30,000.
The FDA does not control pharmaceutical pricing. The company said the price was justified because very premature infants need months of intensive care and often suffer disabilities, and because it spent millions bringing the drug to market.
Last month, the company sent a letter to special pharmacies across the country, warning them to stop making the cheaper version or they would face FDA enforcement. An FDA spokeswoman initially said the company's letter was accurate. But on Wednesday, the FDA stated that wasn't right.
The FDA has become increasingly aware of public worry and anger over whether women would still be able to get the drug, and whether state Medicaid programs that serve the poor would still be able to pay for it, federal officials said.
"In order to support access to this important drug, at this time and under this unique situation, FDA does not intend to take enforcement action against pharmacies" that compound the drug, also known as 17P, the statement said.
The FDA's action was applauded by the March of Dimes, which initially had a muted reaction to Makena's cost but has become more forceful in calling for a price reduction. The announcement "lays to rest any ambiguities about whether specialty pharmacies can continue to compound 17P. It would be a tragedy to interrupt access to this important drug," a statement from the group said.
"FDA's announcement is a victory for pregnant women, consumers, and taxpayers," said U.S. Sen. Sherrod Brown, an Ohio Democrat who has called for a federal investigation into Makena's pricing.