Who knew?
1st-place Cardinals take 2 out of 3 from the Cubs
By Jeff Mayfield

Send a link to a friend
[May 13, 2011] Once the St. Louis Cardinals lost Adam Wainwright for the season early in spring training, I started making other plans for the summer. I figured we could get a pool pass, or maybe I could play more than two rounds of golf this summer. I surmised that even though gas might be $15 a gallon, we could maybe camp out a little more. Heck, I even thought about working in the yard more... Somebody please take my temperature! After a rocky first week, I was even more inclined to look for other diversions to keep me away from Cardinal baseball.
But then the Redbirds made a tre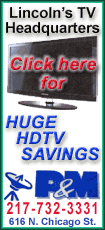 k West and something amazing happened. Who knew that they would start ripping the cover off the ball? Who knew that starting pitchers would start throwing BBs to opposing batters? Who knew that Matt Holliday, who should've probably gone on at least the 15-day disabled list or stayed out even longer after a ruptured appendix, would come back like a superhero in just a week's time? In fact, as I write this, instead of being hunched over in pain or limping through the first month of the year, he leads all MLB hitters (.393) in batting average!

And who knew that Lance Berkman really IS the BIG PUMA? If you had him for 10 HRs and 32 RBIs by May 12, raise your hand. (As your lovable LDN sports guy, I'd love to tell you that I thought it was brilliant to sign Berkman. I can't do that to you loyal readers because that would be a lie. What I did say to anyone who would listen is that I thought it was worth taking a flyer on him. I did not want to see him in a Reds, Brewers or Cubs jersey, and I got really tired of seeing him in an Astros jersey. He just killed us [in fact, I was sure that Lance was one of Jeff Dunham's terrorist puppets for the longest time because... he kills you!]. So, in my mind the worst-case scenario was that we had another old guy sitting on the bench who was at the very least not "killing" us! How's that for some keen baseball insight? You get top dollar at the LDN.) All I can say about the Berkman deal so far is... who knew?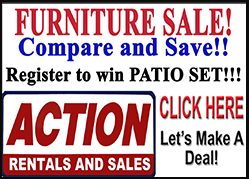 Who knew that Albert Pujols would be hitting less (he's now up to .267 after being in the low .200s for a while) than his weight? Who knew that Cardinal closer Ryan Franklin would get hit harder than most IU quarterbacks? Who knew that Tony La Russa would be battling a severe eye problem and shingles?
IF I would've told you all that back then, you might think that the Cards would not only not be in contention in the NL Central, but perhaps be already out of the race. You'd be wrong. Who knew?
If I would've had the time to write a preseason preview, I probably would've picked the Cincinnati Reds and the Milwaukee Brewers to battle it out for the Central crown, with the Cards mired in third place battling the Cubs. I figured that the Reds were still living a charmed life. It seemed like nothing could go wrong for them last year. I was worried that they might be able to repeat that at least for one more season. I knew that the Brewers had improved their situation by spending the bucks for better pitching. They already had pretty decent hitting.
The Cardinals on the other hand had not made enough quality offseason moves, at least in my mind, to keep up with the Joneses (the Reds and Brewers). Then when a warrior pitcher like Wainwright (one of my all-time favorite Cardinals) goes down, you just know it's gonna be a long season. Am I right or am I right? We were all wrong, at least to this point in the proceedings. Who knew?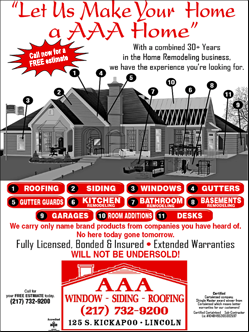 Tip your cap to Cardinal starters. Read it and weep over some of these figures:
| | | | |
| --- | --- | --- | --- |
| Pitcher | W | L | ERA |
| K. Lohse | 4 | 2 | 2.24 |
| C. Carpenter | 1 | 2 | 4.32 |
| J. Garcia | 5 | 0 | 1.89 |
| K. McClellan | 5 | 0 | 3.30 |
| J. Westbrook | 2 | 3 | 6.92 |
If my math is correct, that accounts for 17 of the Redbirds' 22 wins! And they are now 12-7 on the road. Who knew? (Also, give an assist or some kind of statistical reward to Kyle Lohse for his impersonation of Cardinal skipper Tony La Russa. Before the game Thursday, Lohse came out dressed in a La Russa No. 10 uniform, had his hair done like Tony's and presented the lineup card to the umpires. It was hilarious. His teammates gave him a standing ovation and lots of high-fives and high-10s in the dugout. If you had our team chemistry at this high a level, this early in the year, raise your hand. Who knew?)
No matter what you knew and when, raise your hand if you had the Cards in first place on this date by 1.5 games over the Reds. And five games in front of Chicago? That's what I thought.
I've been doing this long enough to know that I shouldn't get very excited. We're barely to the first-quarter pole (not quite 40 games under our belt just yet) and there's a lot of season yet to be played. But I sure like what I see so far. And I'd like to see a lot more of it!
Here's the reality: As the Cards just slammed the door on the Cubs 9-1 on getaway day, they have now reeled off something like eight straight series winners (I think they've actually won seven of them and tied one). That was not in the Cards either... but, who knew?
I wish I knew if they can keep it going, but I think I'll stay in the fog. I didn't know before the season. And I'd like to finish deep in the playoffs continuing to say... who knew?
[By JEFF MAYFIELD]
Respond to the writer at jmayfield@ctitech.com.