Foreclosure sales, which include homes purchased after they received a notice of default or were repossessed by lenders, hit the highest share of overall sales in a year during the first quarter, foreclosure listing firm RealtyTrac Inc. said Thursday.
"It's an astronomically high number," said Rick Sharga, a senior vice president at RealtyTrac. "In a normal market, you're looking at the percentage of homes sold in foreclosure to be below 5 percent."
The pace at which homes are entering the foreclosure process has slowed in recent months amid bank and court delays. But distressed properties remain a fixture of a housing market still searching for a sustained recovery. The properties, often in need of repair, typically sell at a discount, weakening prices for other types of homes.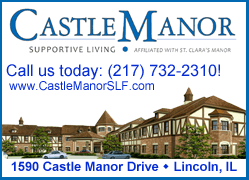 As a slice of all home purchases, foreclosure sales peaked two years ago at 37.4 percent. In the first quarter, they rose from 27 percent in prior quarter, but fell from 29 percent a year earlier, according to RealtyTrac.
Sales of foreclosure properties didn't fare much better than other types of homes, however.
In all, 158,434 homes in some stage of foreclosure were sold in the first quarter, down 16 percent from the last three months of 2010 and down 36 percent versus a year ago. Sales of all other types of homes also declined sharply, according to RealtyTrac's figures, which differ from other home-sales estimates.
While the number of bank-owned properties sold declined, they grew as a share of all home sales. Bank-owned homes accounted for nearly 19 percent of all sales, up from 17 percent in the fourth quarter and up from 18 percent a year ago, the firm said.
That's not good news for the housing market.
RealtyTrac estimates there are 872,000 homes that have been repossessed by lenders, but have yet to be sold. At the first-quarter's sales pace, it will take three years to clear the inventory of 1.9 million properties already in some stage of foreclosure.
For bank-owned properties alone, that amounts to a two-year supply.
"Clearly, the housing market is not out of the woods," Sharga said.
Homebuyers who purchased a bank-owned home in the first quarter saved an average of 35 percent versus the average price of other types of homes, RealtyTrac said.
That discount is unchanged from the previous quarter, but up from an average of 33 percent a year ago.