The arbitration panel's decision followed a 10-day hearing in the case held in Ketchum last year.
While the panel cleared Story Construction for the flaws, it blamed the problems with the home on poor design and bad architectural and engineering advice provided by Lake Flato Architects Inc., a firm based in San Antonio, Texas.
Hanks and Wilson settled with Lake Flato, receiving $900,000 in the deal reached last fall after one day of arbitration.
In its ruling, the arbitration panel found that problems with the home included leaking roofs, inadequate drainage, fireplaces that did not vent properly and an inadequate air-conditioning system. In 2003, sliding snow from the roof damaged kitchen windows and roof components.
The panel determined that evidence in the case showed "overwhelmingly that the architectural and structural plans were very poorly executed and contained numerous design errors and deficiencies."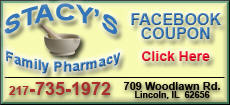 Lake Flato representatives did not immediately return telephone messages left Wednesday by The Associated Press.
Miles Stanislaw, the lawyer for Storey Construction, said the ruling vindicates the work done by the company.
"It is shocking and disgusting that Tom Hanks and Rita Wilson would treat anyone the way they treated Gary Storey," said Stanislaw, referring to the owner of Storey Construction. "The emotional and financial damage they have done to Gary Storey and his family is incalculable."
___
Information from: Idaho Mountain Express, http://www.mtexpress.com/