President Salva Kiir said the south has "fought enough" and that now is the time for peace.
The north-south border zone region of Abyei was taken over by northern Sudanese troops over the weekend, causing tens of thousands of civilians to flee southward.
Southern Sudan breaks away from the north on July 9, but both regions claim Abyei, a fertile land that has oil.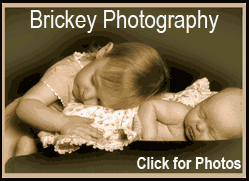 The latest skirmish began last week after southern troops attacked northern and U.N. forces. Kiir said that attack was a misunderstanding and called the north's invasion an "overreaction." He said the south will eventually reclaim Abyei, though he couldn't say if it would be next week or next year. The fighting that began last Thursday threatened to unravel a 2005 peace deal and re-ignite a civil war that left more than 2 million people dead.
"We will not go back to war, it will not happen," Kiir said. "We are committed to peace."
The south's minister of information, Barnaba Marial Benjamin, said after Kiir spoke that the northern army is moving thousands of Misseriya tribesmen into villages that belong to the Ngok Dinka, a southern tribe. A Sudan expert in the United States said the north is forcibly taking over Abyei.