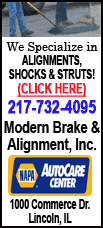 Randomly, 20 Lincolnites were given different roles to simulate real-world circumstances within a family.

I was given the role of a 34-year-old mother with two teenagers: a 17-year-old boy and a 14-year-old daughter. I hadn't worked since my first pregnancy and found myself one morning struggling beyond all hope to continue.

The man I had relied on turned unreliable and had left me. I found myself with no job and only $10 to my name, with all the normal living expenses coming due.

At the end of the month, my children and I ended up in a homeless shelter. In effect, I had run out of time almost as quickly as I had run out of money and resources.

The simulation was broken into four 15-minute periods, with each period representing one week of a month.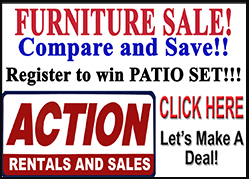 My family knew we were in serious trouble and began by getting TANF funds and food stamps. Because of our situation, we were given a $150 housing voucher, but it wasn't good until the next month, and we didn't have till the next month.
The food stamps, TANF funds and assistance from Community Action all helped, but they weren't enough. My family and I found ourselves giving the bone to the first barking dog that was pressuring us for payment. Unfortunately there was a pack of wolves waiting their turn.
It isn't easy being a good money manager when there isn't enough money to manage. We found that decisions that had seemed right at the moment were poor or bad decisions.
While waiting to try to make a deal with the utility company, we were evicted by the landlord.
We hocked some personal items but got 20 cents on the dollar of what we had hoped they would bring.
I applied for a job, but that meant I wasn't trying to bargain with the landlord or the bank. And if I spent the day doing that, I didn't have the time to find a job.
In all, the simulation brought home some telling aspects that one can appreciate.
Without a car, there is an impossibility to get around. And with an old car, it breaks down and you have to spend what little you have to get it running again. Transportation and the costs of transportation are huge factors.
Various agencies are out there to help with funds or food or clothing, but they are band-aids on the wound of poverty rather than a cure.
The real need is a job and a chance to catch up on past-due bills to prevent worse problems from happening.
Youngsters growing up in such an environment have added pressures to those of normal youngsters.
Life is boiled down to "What can I do to survive this day?" without any opportunity to think about tomorrow and how to make things better. Each day becomes a series of potentially devastating circumstances.
Not all of us are living the American dream.
I appreciate Community Action for putting on the simulation. It made me think, and it made me realize more than ever that there are people out there who need help.
[By MIKE FAK]