A leading diabetes research center named the San Diego resident the first American known to live 85 years with the disease, a life that has paralleled -- and benefited from -- the evolution in treatment.
Krause's wife of 56 years, his family and friends celebrated his longevity Sunday with a party and a medal from the Joslin Diabetes Center to commemorate his 85-year milestone.
"Bob has outlived the life expectation of a normal healthy person born in 1921," said his physician, Dr. Patricia Wu, attributing Krause's success to his strong character. "He knows that he has to deal with this and he sees this as a part of his life, he doesn't let this get him down."
The trim, white-haired Krause puts it more succinctly: "I'm a stubborn old man. I refuse to give up."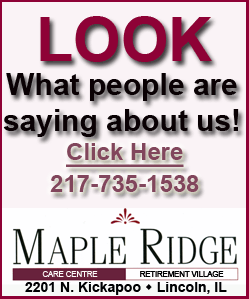 That trait certainly plays into how closely he has tracked his body's chemistry and become expert in the life-saving math that has kept his diabetes under control.
About 18.8 million Americans have been diagnosed with diabetes and an estimated 7 million more live with the disease unwittingly. Krause's form of diabetes, type 1, was once known more commonly as juvenile diabetes, and the more common form of diabetes often tied to obesity is type 2.
About 3 million Americans live with type 1 diabetes, a chronic illness in which their bodies don't make enough insulin, which is needed to convert blood sugar into energy. The exact cause is unknown, though genetics and autoimmune problems are thought to play a role.
Life expectancy is diminished for many diabetics because they face a higher risk of serious health complications, including heart disease, stroke, blindness, kidney damage and limb amputations. Many struggle to manage blood pressure.
The former University of Washington mechanical engineering professor says he's succeeded because he treats his body like a car and he only eats enough food to fuel the machine.
"To keep your diabetes under control you only eat the food you need to before you have activities to perform," Krause said. "I eat to keep me alive instead of eating all the time, or for pleasure."
He says he's not as active as he once was, so he doesn't need a lot of fuel -- or variation in diet. For breakfast every day, he eats a bowl of nuts and five pitted prunes. He usually skips lunch and eats a salad with some lean meat for dinner.
"I was surprised when they told me I was the oldest, because I knew there were others out there. I certainly didn't think I was a loner," Krause said after being presented the medal.
The first time Krause met Dr. Wu at Kaiser Permanente San Diego, he came into the endocrinologist's office with a briefcase full of meticulous hand-drawn graphs charting months of his blood sugar levels, caloric intake and insulin doses.
He tests his blood up to a dozen times a day and he brings in updated charts every visit, Wu said.
"I think that's a testament of why he is successful in living with this very difficult to live with condition," she said. "Because of his persistence, his consistency, his hard work."
Krause's careful attention is not unlike many others who have been awarded by Joslin for successfully living with the illness for decades, according to researcher Stephanie Hastings.
The Boston-based center has honored long-time diabetes survivors since 1948, and 34 have earned 75-year medals.
Hastings said Krause is like many longtime successful diabetics, who "always have more information than we need."
If anything, Wu has worked with Krause over the past three years to be a little less rigid so that he doesn't overdose himself with insulin and push his blood sugar too low.
It can be tough to change the patterns of a patient who has dealt with an illness for so long.
Krause was lucky to be diagnosed with diabetes not long after the commercial production of insulin made it widely available. It was 1926, and he was 5 years old and living in Detroit where his father worked for the U.S. Rubber Co.
Krause's younger brother Jackie died of diabetes after being diagnosed a year earlier because insulin wasn't yet available.
Before the discovery of insulin, a diabetes diagnosis was a death sentence, with an expected survival of a couple years at most if patients undertook starvation diets to buy more time.