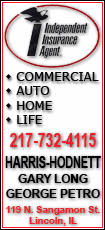 Hartsburg-Emden teachers and administrators wondered if grade school students would attend a Saturday morning science and math program with a twist. Experiments, activities and everyday items would be used to explain mysteries of science and math in an accelerated, enriched learning program. Just for the heck of it, they'd invite a scientist with some tricks up his sleeve. They called it "Super Saturday," and 34 students from second to sixth grade attended. Learning was never so easy -- and it was fun.

Students began by cleaning pumpkins, counting seeds, playing games and making candy corn graphs. After a mid-morning break with popcorn and refreshments, the students welcomed their special guest -- Dangerous Dan the Mad Scientist. Associated with a company called Mad Science, Dan demonstrated science in simple terms with unconventional methods that invited audience participation.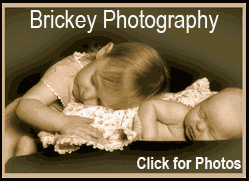 When students said they didn't know the answer to one of his questions, Dan put them at ease by saying, "'I'm not sure' is where all scientific experiments start." He conducted experiments with everyday objects and never stopped explaining the ingredients, process and reasons for the outcomes. The students were engrossed and learning.
He tried to put his hard-boiled egg, Eggbert (who had a hand-drawn face), into a lab beaker. He tried several things and the students offered ideas until he peeled the shell, heated the glass and the egg popped in.
There was a demonstration of blowing items into the air with a hair dryer and discussion of what made it work. To demonstrate the power needed to force larger items, a leaf blower replaced the dryer. Exaggerated tools, supposedly innocent mistakes and dramatic actions drew screeches of laughter and kept everyone's attention. Adults became as involved as the children.
A hovercraft took the forced-air concept to another level, and district superintendent Dr. Mary Manos followed two students in riding across the room. A static machine had the students standing in line to see if they could feel the charge and their hair would stand on end.
Dangerous Dan talked about the difference between dry ice and frozen ice. Explaining the dangers but acknowledging the fascination, he gave students an opportunity to pass their hands over the cloud produced from a cauldron of dry ice.
"You're learning at the speed of light," Manos told the giggling students.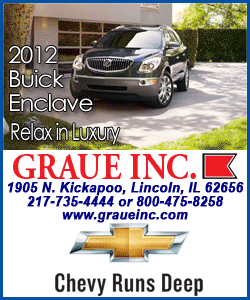 Sam Guthrie, Hartsburg-Emden science teacher for seventh and eighth grade and high school, and Terry Wisniewski, junior-senior high school principal, helped students make their own batch of slime. Marilyn Willmert, fourth-grade teacher, and May Brooks, physical education and health instructor, assisted with projects and joined the students in enjoying Dangerous Dan with his mad science. Several parents stayed for the program and had plenty to talk about for the remainder of the day.
After the program, the superintendent instructed students to write "two solid sentences" about what they did and what they liked about the morning. Each student was given a small pumpkin to take home.
"We have more ideas about Super Saturdays," the superintendent told the students, "but we need to know what you're thinking." A second-semester event is in the planning stages, involving Lego Robotics.
"You asked great questions today," she assured the students, "and you showed great behavior. It was a good morning and we all learned a lot."
Dangerous Dan majored in mathematics in college, with minors in science and theater. It was a perfect mix for the antics and knowledge he shares with the youth who make up his audience at school programs, birthday parties and special events. He also teaches in a residency program in St. Louis.
"You never know what's going to grab a kid," Dan said, "and if they are interested, they will learn."
___
Online:
[By MARLA BLAIR]