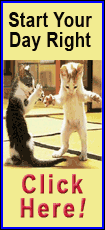 Refreshments will be served following the ceremony.

The Lincoln Heritage signs are part of the Illinois Abraham Lincoln Bicentennial Commission program and were designed during the 2009 celebration of Lincoln's 200th birthday in order to celebrate and capture the legacy of Abraham Lincoln's involvement in Logan County. One sign depicts the history of Lincoln, Latham and the Kentucky House in Elkhart. The other sign depicts the connection between Lincoln and the early families of Elkhart. The Elkhart sign will recount the history of Elkhart, its historical significance and information regarding the geology of Elkhart Hill.

The Lincoln Heritage signs were in storage due to the lack of funds required to design and install an adequate display area for them. Funding and in-kind donations making the project possible have been received from Phoenix Consulting Engineers, Ace Hardware, R.P. Lumber, Hundman Lumber, Lowe's, Logan County Board, village of Elkhart, Abraham Lincoln Tourism Bureau of Logan County, Whitmore's Concrete, Hi-Tek Redneck DJ Service, Elkhart Small Main Street group, Growing Grounds of Bloomington, Illinois Abraham Lincoln Bicentennial Commission, Elkhart Needs and Goals group and Main Street Lincoln. Individuals helping with the project include Lucille Brewer, Susie Brooks, Jim Carter, Travis Goodwin, Marlene Lanterman, Paul and Peggy Lee, Sally Litterly, Vern and Mona Maas, and many others.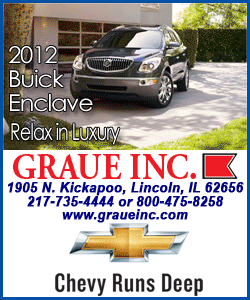 Funding to complete the Elkhart sign for the display is still needed, and donations are being solicited. For information on how you can help, contact Peggy Lee, 217-947-2046.
The Heritage Corner display will become a place of interest for the community, historians and visitors to the village. The Lincoln Heritage Wayside exhibits are a group of sites offering the interpretation of Lincoln and his connection to Logan County. A list and map of Lincoln Heritage signs is included in Logan County tourism literature as important locations to visit for those interested in Lincoln's legacy in Illinois.
[Text from file received from Abraham Lincoln Tourism Bureau of Logan County]