Pause for a moment before you go Christmas shopping
By Mike Fak

Send a link to a friend
[November 14, 2011] The day America calls Black Friday is rapidly approaching. That day after Thanksgiving is the day America goes out in force to begin the Christmas shopping season. In that one weekend, many retailers will know if this year will end up in the black for them or if they will have a disappointing end to their retail year.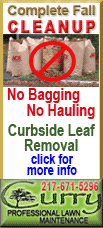 For some of you, Christmas shopping has already begun. For others, the sitting down and deciding who gets what and how much will be spent is just around the corner. That is, except for the millions of American males who always wait until the last minute, no matter how often the notion of Christmas shopping pops up in their minds earlier than Dec. 24.

As always, LDN asks all of you to think local before you purchase your Christmas gift. We ask you to go through this mental checklist as you decide where to go to spend your money.
Ask yourself what businesses sponsored or contributed items to your church, civic or special fundraisers. Did you constantly see the names of Logan County businesses at those events, donating time, money and merchandise? Or did you see the names of businesses in out-of-town shopping malls supporting the causes that are so special to you?

How often during the past year did Amazon.com purchase popcorn from your Cub Scouts or cookies from your Girl Scouts?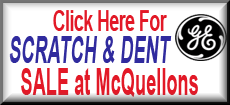 Would a relatively inexpensive but unique gift please your recipient more than something that is available everywhere? Fewer double gifts for the receiver might aid in reducing the growing trend of re-gifting.

Would a gift certificate to a business that you know the recipient frequents make perfect sense? Local barbershops, beauty shops, automotive repair and maintenance facilities, service industries, retailers, restaurants and even grocery stores all offer certificates that allow the receiver of your gift to get something you know they will enjoy, rather than something that might end up in a box in the closet.
There are more items on the checklist we will share with you in the coming weeks, but we hope you get the point. The businesses that have been so supportive of you and your causes over the year can only remain viable if you in turn support them. They deserve our patronage. They have earned it, unlike out-of-town retailers whose only interest in us is to accept our money -- money that never comes back to our community.
[By MIKE FAK]