The morning began with a time to write letters to Santa and then a chance to decorate some extra-special cookies.

Lincoln Area YMCA staff members Jan Schacht and Krista Miller, along with Miller's daughter Tori, came in to help the children with their letter writing and cookie decorating.

The home-baked cookies, which were provided by Schacht, were in the shapes of sleighs, Christmas trees and stockings. The children were given bowls of icing in colors of green, blue, and pink, along with sprinkles to put on top.

When the cookies were all decorated, the kids and their parents took a walk across the street to the courthouse lawn and the Santa house that is new this year to the downtown Christmas celebrating.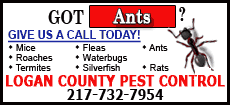 With the air being a bit cool, children were allowed to go into Santa's house to await his arrival, while parents stood outside keeping an eye out for the jolly elf.
When Santa arrived, he was really happy to see so many children had come to visit with him, and he visited with them all one at a time.
Later the group returned to the Main Street Lincoln offices, where Santa opened his mailbox and read all the letters that had been left for him there.
Santa said he is noticing a return of the Barbie doll on many little girls' lists this year. Our local children were no exception, as many requested the popular doll, along with some popular Barbie accessories such as playhouses, cars and Barbie campers.
The girls outnumbered the boys, but the boys there had their usual requests -- trucks, tanks and other "boy-specific" toys and games.
Two of the children were meeting Santa for the very first time. Little Sophia smiled happily as she waited and watched for Santa to make his way around to her.
Little Evan wasn't quite as anxious to meet the jolly elf, but Santa has his ways. Drawing attention to the jingle bells he wears around his wrists, Santa soon coaxed a small smile out of Evan. Santa also predicted that next year, Evan would be happy to see him, as he said, "eventually I win them all over."
After Santa read each of children's letters and spoke to them one-on-one about their lists, he moved on to read them a couple of storybooks.
While the kids sat around the table eating cookies from the Owl's Roost and drinking hot chocolate, Santa read "The Night Before Christmas," then moved on to a book entitled "My Little Princess."
The party wrapped up around noon, and as children and parents headed out, some with intentions of doing some downtown shopping, Wanda Lee Rohlfs, executive director of Main Street Lincoln, said she was happy with this year's turnout.
"We had about twice as many as last year," she said, "and it was good to see parents participate. It made this a real family event."
Rohlfs said that while there were more children than last year, there is still plenty of room for the Saturday with Santa event to grow, and she hopes that next year's turnout will be even larger.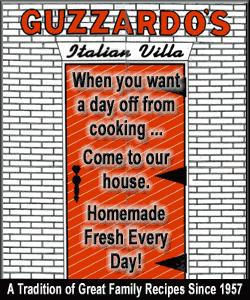 She also expressed a great amount of appreciation to Schacht and the Millers, from the Y, and said she hopes their participation will also become a permanent part of the Saturday with Santa.
After Santa left, the next activity for Saturday included a visit to National Rent to Own, where the first three winners of what will be weekly drawings throughout the holiday season were drawn.
Philip Cunningham won Main Street Money; Vickie Knapp received a gift certificate good for National Rent to Own; and Patty Cunningham won two tickets to the Kiwanis Club Italian Night dinner on Nov. 18.
On Sunday, the holiday open house weekend wrapped up at Hallie's with an all-you-can-eat spaghetti dinner fundraiser, with proceeds to go to Main Street Lincoln.
While guests enjoyed heaping plates of spaghetti with meat sauce and bread, Main Street volunteers assisted with food service, refilling drinks, visiting with patrons and washing up dishes.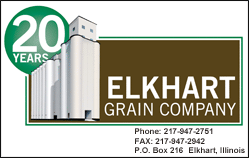 A few guests also enjoyed some impromptu entertainment as Roger Matson and Rohlfs offered their musical styling of the theme song of the day, "Holly Jolly Christmas."
At the end of the day, there was a second weekend drawing. Kay Wilmert won Main Street Money, which can be used at any participating store, and Debbie Quick won a gift certificate from Hallie's.
Weekly drawings will continue through Dec. 24. Next week the spotlighted businesses will be Serendipity Stitches and Framing and Gehlbach Law Offices. The weekly drawing will be at 1 p.m. Saturday at Serendipity.
And, kids should mark their calendars for another special weekend with Santa. Santa will participate in the annual Christmas parade on the Friday evening after Thanksgiving. He will also be in town most of the day on that Saturday and has some special plans for that weekend that he'll share with everyone soon.
[By NILA SMITH]