Afghanistan has been without IMF backing for more than a year. Some donor nations had already stopped authorizing payments to Afghanistan.
The IMF had suspended the credit program in 2010 after the Kabul Bank, then the largest private financial institution in Afghanistan, nearly collapsed because of mismanagement and hundreds of millions of dollars in questionable loans.
The restoration of credit now allows Afghanistan's international partners to re-engage in the nation's development agenda.
The Afghan Finance Ministry said the IMF had approved a three-year $129 million loan that will allow the government to undertake critical reforms in the banking and financial sector, further fiscal reforms in the customs and revenue departments and improve public financial management.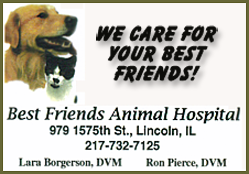 The IMF is expected to formally announce its decision later Tuesday.
The ministry's statement made no mention of the Kabul Bank, which has become a symbol of the country's deep-rooted corruption. The case is being closely followed by Afghans and international donors because it is a barometer of government officials' pledge to root out patronage, graft and show accountability to world financial institutions, such as the IMF.
In October, Afghan lawmakers agreed to reimburse Afghanistan's central bank for bailing out the Kabul Bank. The lower house passed a bill to provide up to $825 million over the next eight years to recapitalize the central bank
The Kabul Bank has since been split into a "good bank" -- now being run by the Afghan Finance Ministry -- and a "bad bank," which is saddled with hundreds of millions of dollars in bad loans.
That recapitalization partly satisfied IMF conditions to extend new credit to Afghanistan, but the IMF also asked the Afghan government to strengthen oversight and regulation of the banking sector and prosecute those responsible for the demise of what had been the nation's largest bank.