Foreign Secretary Albert del Rosario said the Philippines also wants the U.N. to arbitrate the overlapping claims to a string of potentially oil-rich islands in the South China Sea that straddle one of the world's busiest sea lanes. China wants individual negotiations to settle the disputes, which many fear could be Asia's next flash point for conflict.
In Beijing, Assistant Foreign Minister Liu Zhenmin said at a news briefing that China hoped the issue will not be discussed at the two-day East Asian Summit of 18 Asian-Pacific nations in Bali, Indonesia.
"The South China Sea issue has nothing to do with the East Asian Summit because the East Asian Summit is a forum for discussing economic cooperation and development," said Liu.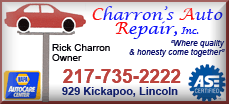 Liu said China's position on the South China Sea issue "is clear and consistent: China believes that the dispute should be resolved through peaceful consultation through parties directly concerned."
The U.S., which also takes part in the regional meetings in Bali, has angered China by saying that it too has a stake in the security and unhampered international commerce in the South China Sea.
"The intervention of outside forces is not helpful for the settlement of the issue," Liu told reporters in Beijing. "On the contrary, it will only complicate the issue and sabotage peace, stability and development in the region."
U.S. Secretary of State Hillary Rodham Clinton is expected to discuss the territorial row with del Rosario and Philippine Defense Secretary Voltaire Gazmin after she arrives in Manila on Tuesday for an overnight visit.
The East Asian Summit follows the regional meeting of leaders of the 10-member Association of Southeast Asian Nations. ASEAN includes the Philippines and Vietnam, which have accused Chinese vessels in recent months of trying to sabotage their oil explorations in the disputed waters.
In Manila, del Rosario asked ASEAN to host a summit that would discuss a Manila proposal to segregate disputed South China Sea regions so coastal nations can freely make use of non-disputed areas without fear of skirmishes. China has opposed the plan.