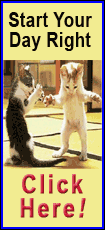 The IMF's comments add to warnings by industry analysts that state-owned banks face a possible rise in bad loans and other problems after a lending boom that helped China rebound quickly from the 2008 global crisis.
China's economy expanded by 9.1 percent in the quarter ending in September but growth is forecast to slow as exports weaken due to a slump in U.S. and European demand and a boom in real estate prices cools.
"Despite ongoing reform and financial strength, China confronts a steady buildup of financial sector vulnerabilities," the IMF said in a report based on stress tests of China's 17 biggest state-owned lenders that it conducted with Chinese regulators.
The warning comes as anxiety about Italy's debts and the threat of renewed recession in developed economies roils financial markets.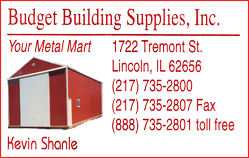 Japan reported Monday that its economy grew in the latest quarter for the first time since the devastating March 11 tsunami. But Asian stock markets fell Tuesday on enduring concern about the ability of Italy and Greece to pay their debts.
Beijing could reduce its banking risks by making the industry more market-oriented and reducing the government's dominant role in making lending decisions, the IMF said.
China's banks are seen as among the world's strongest after they avoided the credit problems that battered Western institutions. But industry analysts say they face a possible rise in bad loans due to heavy lending during the crisis.
China's banks could face risks if real estate prices fall sharply or unpaid loans increase due to crisis-related lending, the IMF said. It said other dangers could arise from growing imbalances in a Chinese economy that relies heavily on exports and investment to drive growth despite government efforts to boost domestic consumption.
An inflexible regulatory system and government dominance in deciding who gets loans "could impair the needed reorientation of the financial system to support China's future growth," it said.
Lending has fallen as Beijing hiked interest rates and ratcheted up credit controls over the past year to cool an overheated economy. But the credit squeeze has hurt small and private businesses and authorities have promised to loosen some controls.
The government also has tightened controls on lending for real estate to cool a surge in housing costs and says those will stay.