The trial in Oklahoma was a departure from the bank's practice of giving customers ways to avoid monthly fees, either by setting up direct deposit or maintaining a set minimum balance.
JPMorgan Chase & Co., based in New York, began multiple tests earlier this year to gauge how customers would respond to various pricing structures. The most notable was a $3 monthly fee in Wisconsin for debit cards. Chase said last month that it planned to end that trial; Bank of America, Wells Fargo and other major banks quickly followed suit and said they would abandon their own plans for debit card fees as well.
The industry's about-face on debit card fees was a rare victory for consumers. Over the past year, banks have introduced new or higher fees on checking accounts and scaled back rewards programs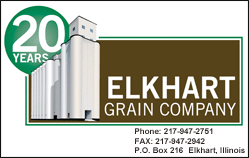 In rolling out those changes, banks have often blamed a regulation called the Durbin Amendment that went into effect last month. Named after Sen. Richard Durbin, an Illinois Democrat., the amendment caps how much banks can collect from merchants whenever customers swipe their debit cards. Those fees generated $19 billion in revenue for banks in 2009, according to the Nilson Report, which tracks the payments industry.
The rule has prompted banks to rethink terms on their checking accounts and many changes are still in store.