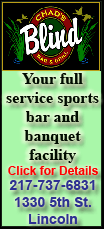 And Corzine isn't the only one who may be financially vulnerable after the eighth-largest bankruptcy in U.S. history. Others include MF Global's other top executives; its auditor, PricewaterhouseCoopers; and some big Wall Street banks.
Even MF Global itself, which can't be sued while in bankruptcy protection, could sue its former executives.
Corzine and other senior executives likely share a liability insurance policy to cover potential lawsuits against them. But experts say potential damages sought could well exceed the limits of their policy.
Corporate bankruptcy is a "litigation nightmare: Everyone ends up suing everyone," said Charles Elson, a professor and director of the Weinberg Center for Corporate Governance at the University of Delaware. "The officers and directors are in for a lot of litigation."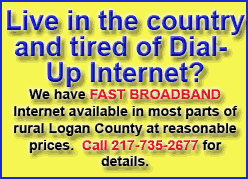 Private litigation has already begun. At least two class-action lawsuits on behalf of MF Global shareholders have been filed against Corzine and three other top executives. They accuse the firm and its top executives of making false and misleading statements about MF Global's financial strength, internal controls and cash balances.
MF Global filed for bankruptcy protection on Oct. 31 after a disastrous bet on European government debt. In just a week, stock investors lost about $585 million, the shareholders say.
More than $600 million in clients' money is still missing. Regulators say MF Global moved the money out of client accounts within days as the firm's cash dried up.
No one at MF Global has been charged with a crime or civil violation. But regulators and the FBI and other criminal investigators are investigating MF Global's failure, and Corzine has hired a prominent white-collar defense attorney.
A public relations firm hired by Corzine and a spokeswoman for MF Global declined to comment Monday. Corzine's lawyer didn't immediately return a call.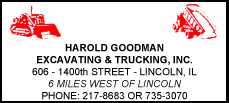 It isn't clear just how much money Corzine is worth. He spent roughly $100 million of his fortune to win a U.S. Senate seat and the New Jersey governorship. In 2005, the last full year that he was a U.S. senator, he was estimated to be worth between $125 million and $175 million.
Corzine's disclosure filings as governor, through 2009, provide less detail on his finances. They do show he held interests in real estate partnerships, investment companies, hedge funds and private equity funds.
After the MF Global bankruptcy, Corzine declined to take his $12 million severance pay.
Legal experts say Corzine could be held personally liable for misrepresenting to investors the risks that the firm had taken.
MF Global didn't list the European debt on its balance sheet for all to see. Instead, those holdings were shifted to the company's "off-balance sheet," deep in its financial statements. Some separate filings with regulators excluded the European debt entirely.
Under a 2002 anti-corporate fraud law -- which Corzine co-wrote as a U.S. senator -- CEOs of public companies must personally certify the accuracy of their company's financial statements.