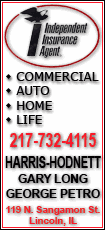 Seven crashes have been reported because of the problem, including one in which a driver put a car in park, got out and was struck and injured when the car unexpectedly rolled backward, the National Highway Traffic Safety Administration said Monday in documents posted on its website.
Another car put in park with the engine running reportedly accelerated and ran into a wall after the driver got out.
NHTSA said the protective jacket around cables connecting the floor shift lever to the transmission can deteriorate, exposing the cables to the elements. Cables can corrode and weaken, and the shift lever position can change so it doesn't match the car's gear. That means a driver could put the car in park but the transmission could be in drive or reverse. In some cases, the car may not shift at all.
The probe began with complaints about the Saturn Aura midsize car from the 2007 and 2008 model years, affecting nearly 89,000 vehicles. But the agency said it is now checking to see if the problems extend to other GM vehicles. The Chevrolet Malibu from the 2004 to 2008 model years and the Pontiac G6 from the 2005 to 2008 model years have similar shifting systems, the agency said.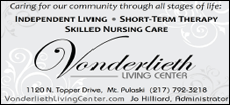 NHTSA said it received three reports of crashes caused by the problem, while GM received four, including the one that injured the driver. No details were given on whether the driver was seriously hurt.
In another case, a driver put the car in park, but the transmission stayed in reverse. "When the driver exited with the engine running, the vehicle continued (accelerated) in reverse and struck a building," NHTSA said.
GM told the agency that the problem affects mainly models with four-speed transmissions, but not six-speed transmissions.
NHTSA said it has upgraded the investigation to an analysis that will check how many times the cables have failed, the consequences "and the scope of vehicles that may be affected, including the models, model years and transmission types."
An investigation doesn't necessarily mean that the vehicles will be recalled.