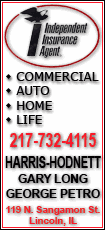 By early afternoon in Europe, benchmark crude for December delivery was down 52 cents at $97.62 a barrel in electronic trading on the New York Mercantile Exchange. The contract fell 85 cents to settle at $98.14 in New York on Monday.
In London, Brent crude was down 8 cents to $111.81 a barrel on the ICE Futures exchange.
Crude has surged about 30 percent from $75 on Oct. 4 amid growing investor optimism that the U.S. economy would avoid recession this year. Traders are now mulling whether weak economic growth will boost demand enough to justify further price gains.
In Europe, however, economic data seemed to point toward an approaching slowdown. While the economy of the 17-nation euro bloc grew by 0.2 percent in the third quarter, other indicators were less auspicious.
"The latest Eurostat figures for September are further cause for concern as they showed industrial production in the eurozone down by 2 percent month-on-month," said a report from JBC Energy in Vienna, citing a 2.9 percent fall on the month in Germany and a 4.8 percent retreat in Italy. "This is further evidence that Europe could be in for a recession."
Continued concerns about how new leaders in Greece and Italy will be able to manage their debts also affected investors.
"As it is clear that the debt problems in Italy and Greece will not disappear overnight because of a change of government, markets have switched back to 'risk-off' mode and commodity prices have come under pressure on a broad front," said analysts at Commerzbank in Frankfurt.